UK Fans in Chenonceaux Want Thursday Night News and Views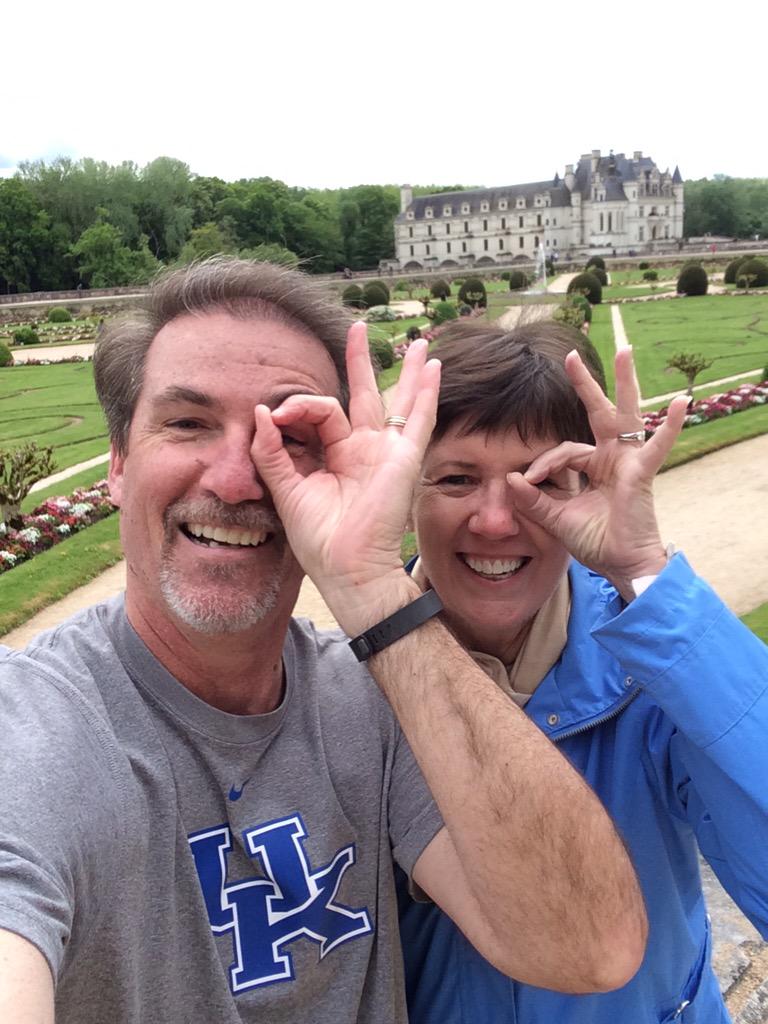 Bonsoir mes amis. These two Cats fans make Château de Chenonceau in France look even better. Shoutout to them for repping le bleu et blanc abroad. Maybe they can pick up some phrases to share with Skal next season. Speaking of, one of my summer resolutions is to brush up on my French so I can interview Skal en français at Media Day, which means it probably won't happen. I'll be honest with you guys, I'm about 800 words from vacation, so let's get rolling...
Caleb Swanigan decommits from Michigan State, apparently commits to Purdue
Apparently his legal guardian played football there. Dan Dakich says Swanigan to Purdue is "done." Even so, I don't understand the 2015 class at all.
Charles Matthews ain't scared
This morning, the incoming freshman shooting guard showed that, unlike some of his fellow 2015 recruits, he's not scared of the expectations that await him at Kentucky: https://twitter.com/_JustCharles_/status/596311127027425280 I best believe that's the right attitude to have.
Somebody in Dierks Bentley's band loves the Cats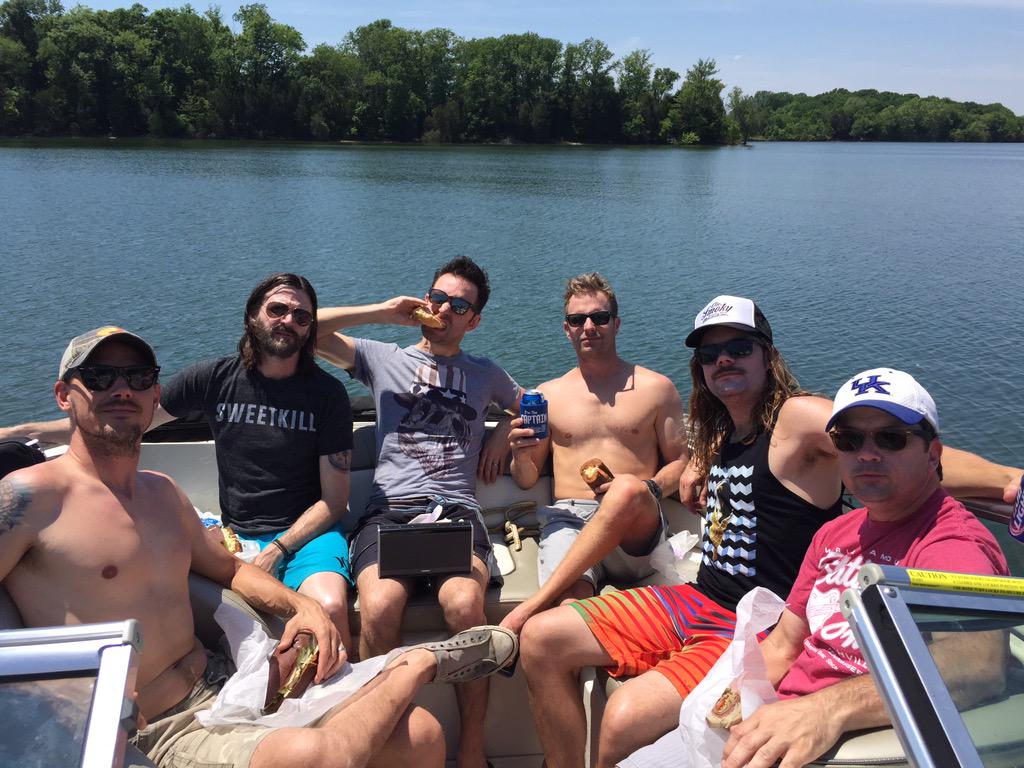 The country musician posted this pic on Twitter this afternoon, and according to Angela Hedger on Twitter, the guy in the UK hat is Tim Sergent, a steel guitar player from Ashland, Kentucky. Apparently they're having band rehearsal on Kenny Chesney's boat on a lake somewhere near here. My invite must have gotten lost in the mail.
Kash Daniel got bumped up to a four-star on 247 Sports
After picking up offers from Kentucky, Louisville, South Carolina, and Purdue and entertaining Ohio State, the craziest two weeks of Kash's life rolled on today when he got a major bump in 247 Sports' rankings. Kash went from unranked to a four-star and is now considered the eighth best inside linebacker in AMERICA. Whoa. Kentucky was the first to offer Kash, who, despite reports to the contrary, did
not
grow up a Kentucky fan. Kash told me he didn't really root for any teams growing up, but the idea of representing his home state appeals very much to him, especially the Eastern Kentucky region. He burst onto the recruiting scene a few weeks back at the Charlotte leg of the Rivals Camp, and in what may be a telling sign of how much buzz factors into rankings, is now the hottest recruit in the region. Don't expect a commitment soon; Kash told me he's determined to take all five of his official visits before making his decision. For more on him, check out
my profile
from earlier in the week. First, watch this video of him breaking a rim at Betsey Layne High: https://youtu.be/6H-A-7cu7N4
John Wall has five non-displaced fractures in his hand
In Game 1 of the Wizards/Hawks series, Wall took a serious tumble and injured his wrist. He thought he would be able to tough it out for Game 2, but the swelling was so bad he had to sit out. Now we know why. According to the Wizards, Wall has five non-displaced fractures in his left wrist and hand and may have to sit out the rest of the series. RIP Wizards. Head coach Randy Wittman called the injury "disheartening," but said the fact that Wall was willing to play even though he was hurt so badly is a true testament to his character. "I'm not BS'ing you guys, I've been around this game for 30 years and he's the toughest kid I've ever been around," Wittman told the Washington Post's Jorge Castillo.
Florida hired Michael White
And if you're wondering who the hell Michael White is, join the club. Google says he was the head coach at Louisiana Tech. Over four seasons, he had a 101-40 record and was on the short list to replace Cuonzo Martin at Tennessee last year until a six-year contract extension convinced him to stay put. Not for long, apparently. So much for that sexy hire?
Andrew Harrison is working out at UC Santa Barbara
Kentucky guard Andrew Harrison working out at UCSB pic.twitter.com/cG5d39Dx6k

– Mike Schmitz (@Mike_Schmitz) May 7, 2015
And that's a pretty little jumper right there. Keep it up, Andrew.
Karl Towns will host Hour 2 of KSR in the morning
...which means you better be around your radio or computer from 11:06 to 11:56 a.m. Or catch the podcast. It's been a big week for the show, and I can't think of a better way to cap it off than letting Karl take the wheel. At noon tomorrow, I guarantee you we'll all be gushing and wondering if he's real all over again.
Adios for now
And with that, I leave you for a week for the beautiful beaches of Mexico. If I'm not back a week from Monday, don't send a search party.