UK Fans of the Day want Saturday Night Football Notes
Look Who Benny Snell Ran In To
Do you remember the homeless guy with the amazing voice that went viral a few years ago?  His name is Ted Williams.  Known as the "Golden Voice" by many, he bumped into Benny Snell today and showed off his famous pipes.
My guy with the Golden voice made my day😁 #snellyalater pic.twitter.com/bZ6yyPW5Mi

– MrSnell Ya Later💂🏽 (@benny_snell) July 1, 2017
Two Exceptional PFF Stats
During the offseason Pro Football Focus is releasing a variety of next-level statistics.  Some call them analytics, some call them sabermetrics, I just refer to them as 'fancy numbers.' Naturally, Benny Snell received recognition.  PFF broke down freshman running backs on a per carry basis after they made contact with a defender.  Snell almost exclusively gets his yards after contact.  He averaged 4.0 yards after first touch, fifth in the country, .6 yards behind Alabama's Josh Jacobs. Denzil Ware's number might be more impressive.  Ware had the most defensive stops by an edge rusher in the SEC.  Defined as "a tackle that results in a win for the defense," Ware had 29 in 2016,  ahead of LSU's Arden Key and Georgia's Davin Bellamy.
Jarren Williams is Recruiting at The Opening
Two of UK's highest-profile recruits from the state of Ohio, L'Christian "Blue" Smith and Xavier Peters, are at The Opening with future UK quarterback JArren Williams.  Williams is getting plenty of early facetime with the two. https://twitter.com/Jarren2Williams/status/880517840356360193 https://twitter.com/Jarren2Williams/status/880931928194506752
Former Defensive Linemen Making Moves
On Thursday former UK defensive end Collins Ukwu earned his first coaching job.  He'll be a defensive line coach in Georgia at D-II Albany State University.  Earlier this week, former defensive tackle and KSR Pregame Show host C.J. Johnson made his debut for the Winnipeg Blue Bombers in the CFL.  His first solo tackle was a forced fumble.  Not too shabby.
You Should Read This Javonte Richardson Profile
SEC Country's Joe Mussato has a running series on the Wildcats coming to campus this fall.  His latest piece is on Javonte Richardson, one of the highest-ranked recruits in the 2017 class.  UK's promise to let him play wide receiver and a personal connection to his high school coach made all the difference in the world.  Maple Heights head coach Devlin Culliver grew up with Vince Marrow and Mark Stoops.
"The fact that I know those guys very well makes it easier for me to call them and if I say, 'Hey, we got a guy.' They're gonna say, 'OK.' They get first dibs on all my guys," Culliver said. "Obviously I'm an Ohio guy. I like Ohio State, but those are my friends from home. Any guy I get, I'll direct them to Kentucky first."
[
SEC Country
]
What's Cooking in the Kitchen?
The new kids on campus are put through the ropes early.  They're required to attend a variety of orientation classes to help acclimate them to their new life.  The most recent activity was in the kitchen.  Now their diet will not depend on Ramen. [caption id="" align="alignnone" width="515"]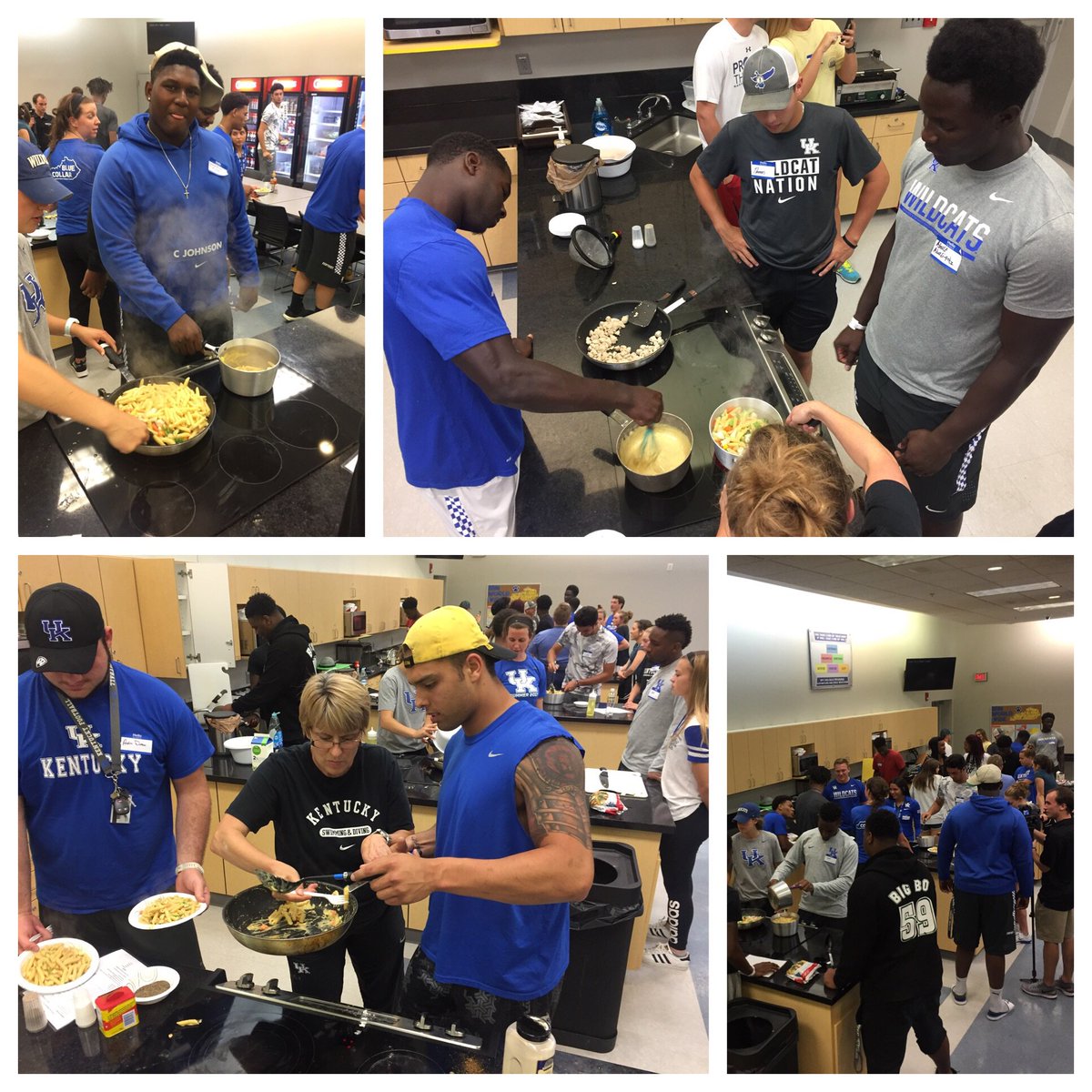 @UKFootball
[/caption]
An Oldie but a Goodie
Kash Daniel's birthday was last Saturday.  I couldn't find an easy way to share the picture C.J. Conrad posted, but it's something everybody needs to see. [caption id="" align="alignnone" width="545"]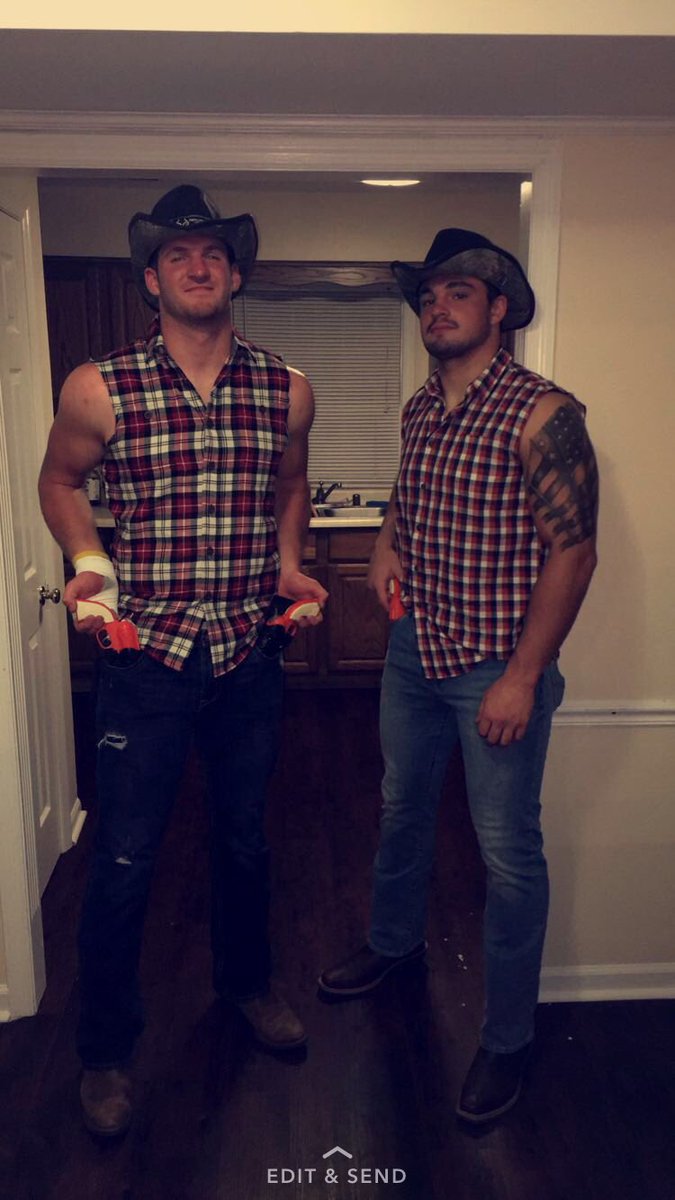 @cjconrad1[/caption]