UK Football Fan Day set for Saturday, August 6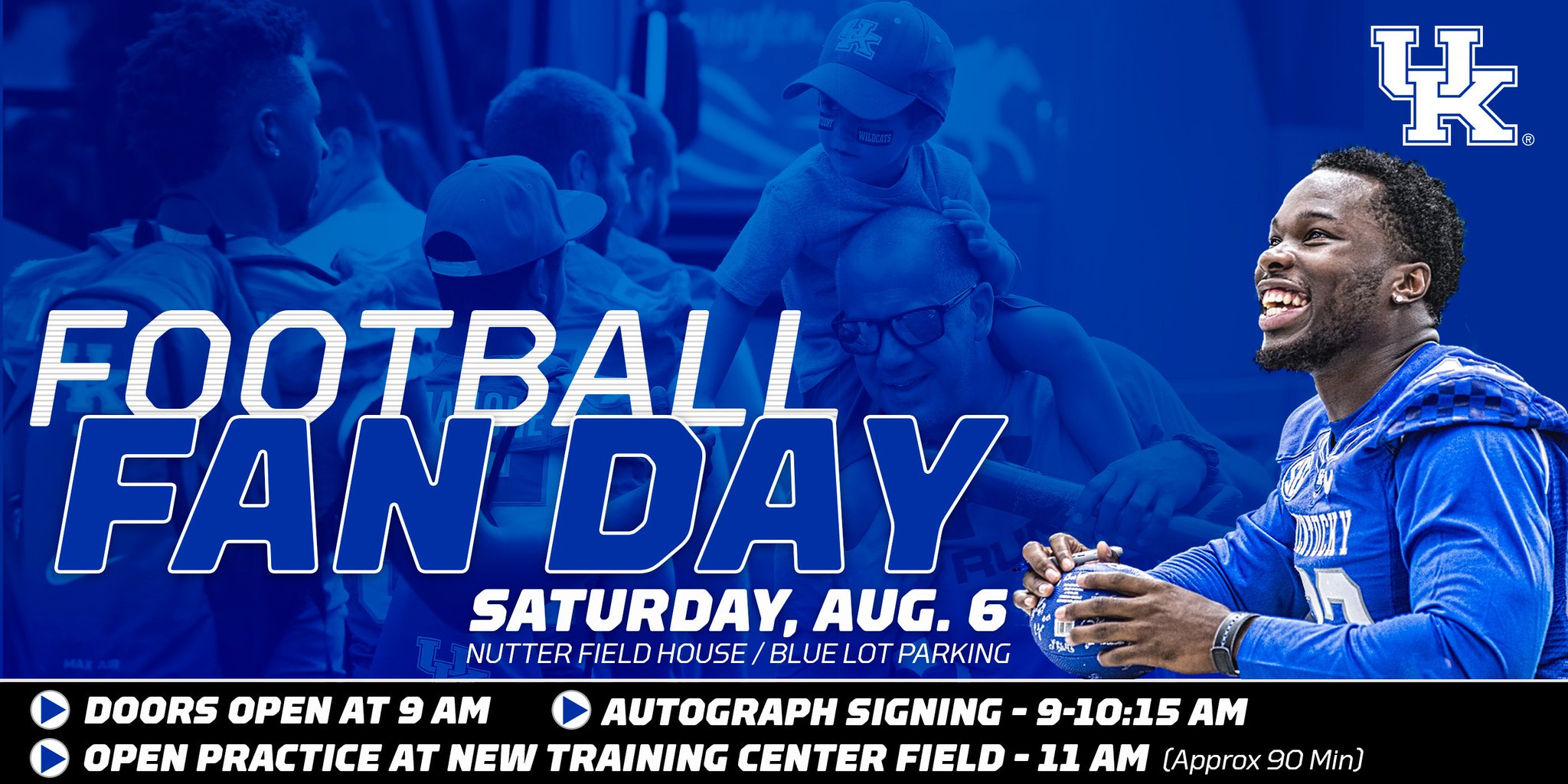 Get out your calendars!
UK just announced that Football Fan Day will be held on Saturday, August 6
. The event will begin with an autograph session at the Nutter Field House from 9 - 10:15 a.m., followed by an open practice at the new practice fields beside the new training facility from 11 a.m. to 12:30 p.m. More details from UK:
-  Nutter Field House doors will open at 9 a.m. The autograph session is inside Nutter Field House.
-  2016 Kentucky football posters and schedule cards will be available at Nutter Field House.
-  To help the autograph session lines move along fans are asked to limit autographs to one autograph per person and to not pose for pictures with players or coaches.
-  Autographs will end at 10:15 a.m. and fans are invited to attend an open practice at the practice fields next to the Kentucky Football Training Facility. Practice is tentatively scheduled to begin at 11 a.m. and last until approximately 12:30 p.m. Fans will be allowed to enter 20 minutes prior to the start of practice.
-  Parking will be available in the Glenn Hyundai Blue Lot adjacent to Commonwealth Stadium and Nutter Field House.
Who's in?