UK Football's schedule ranked 28th hardest in the country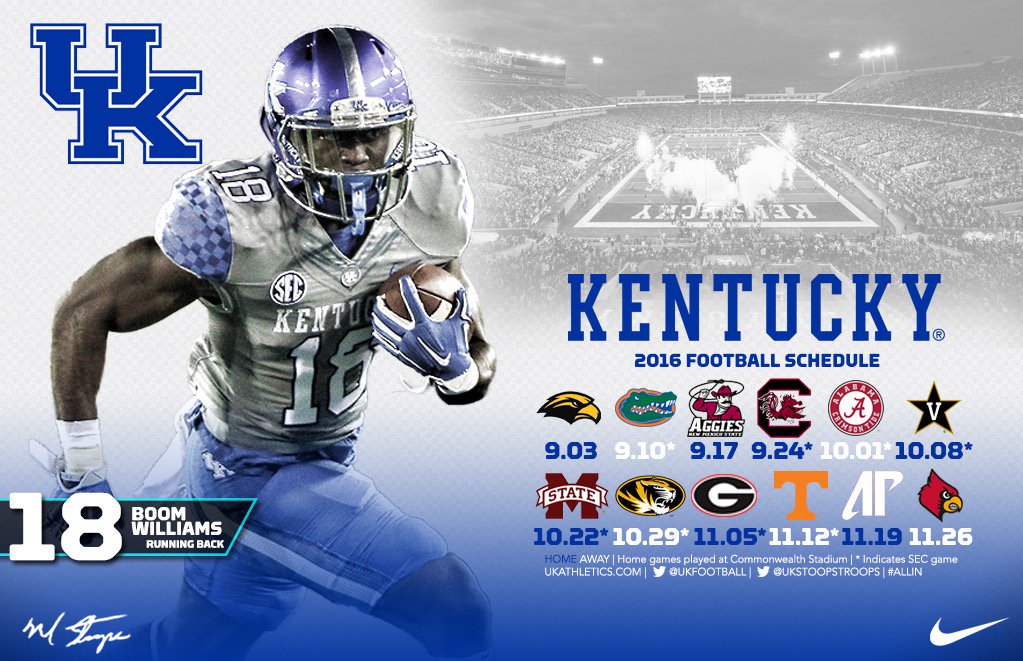 The cruel part about next season for Kentucky football is, even if the Cats are a lot better, it may not matter because their schedule is so difficult. In fact,
if you go by ESPN's Football Power Index (FPI), UK's schedule the 28th hardest in the country
, ahead of South Carolina, Ohio State, and Tennessee. Of course, the SEC being the SEC, Kentucky's schedule may be the 28th hardest in the country, but it's only the 10th hardest in the conference. The FPI says Ole Miss has the toughest schedule in the league, followed by Alabama and LSU:
2. Ole Miss 5. Alabama 6. LSU 9. Texas A&M 10. Arkansas 11. Auburn 13. Vanderbilt 16. Georgia 21. Mississippi State 28. Kentucky 30. South Carolina 35. Tennessee 36. Missouri 49. Florida
Right now,
ESPN's FPI predicts the Cats will win five games
, which sounds pretty fair to me. Here's the schedule so you can judge for yourself:
We'll play this game a lot between now and September, but what do you think Kentucky's record will be?