UK makes Isaiah Briscoe's return official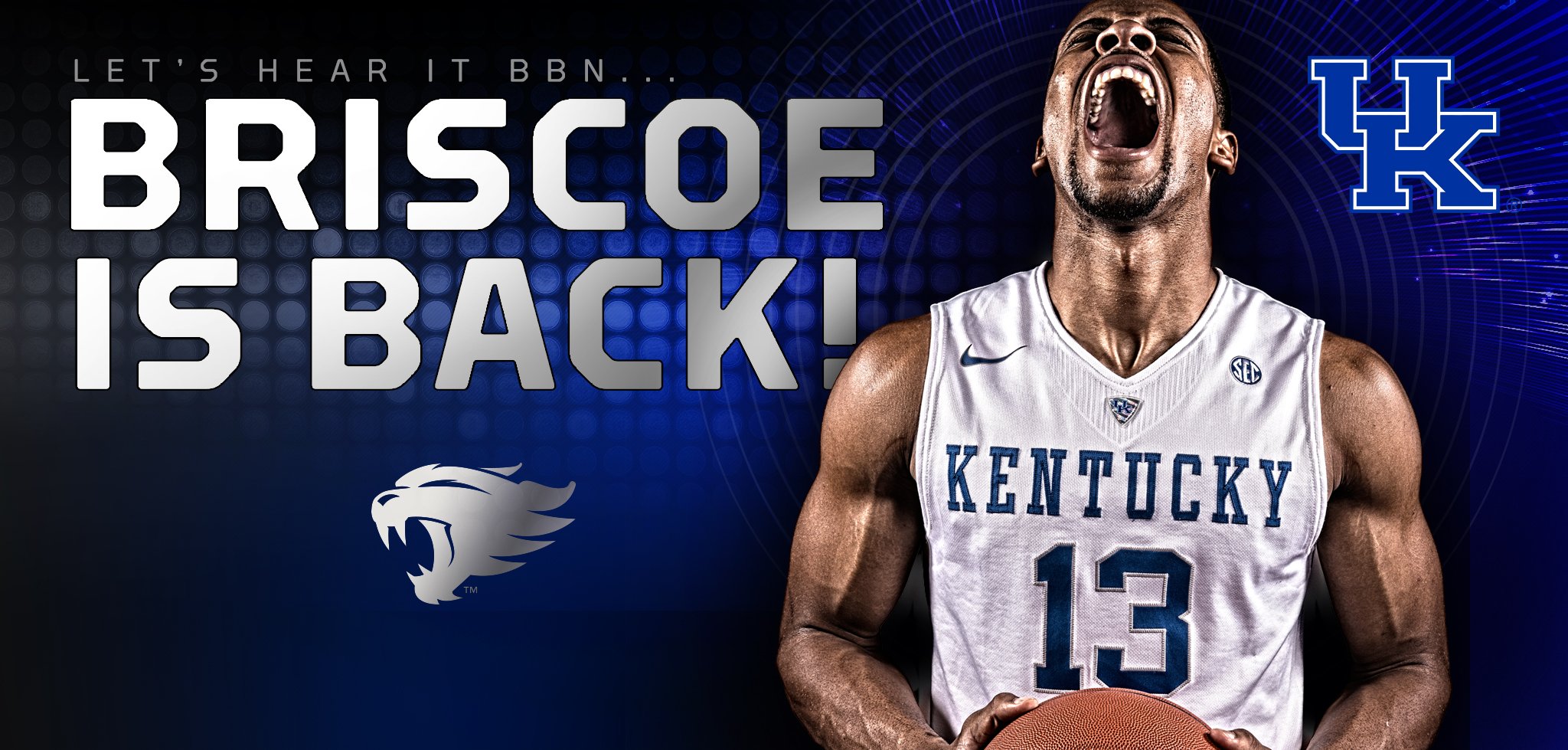 We're all still reeling from Marcus Lee's decision to transfer, but UK is doing its best to look on the bright side of things, sending out an official announcement that Isaiah Briscoe will return to school, complete with quotes from Briscoe and John Calipari. "I really grew from this experience and I appreciate the opportunity to be evaluated by these NBA teams," Briscoe said. "I also want to thank the coaching staff and the fans for their support during this time. The NBA is my ultimate goal, so I'm returning to build on last year.
There's no better place to grow as a player or to win a championship, and I want to do both
." That last line certainly makes me happy. Briscoe averaged 9.6 points, 5.3 rebounds, and 3.1 assists last season, scoring in double figures in 18 games. He struggled with his shooting, but Calipari notes that he shot well during NBA workouts. "After finishing up academically, Isaiah Briscoe used the new rules to the fullest by working out for eight different teams to get a true barometer on where he stands at this point in his career," head coach John Calipari said. "I can tell you all the teams were impressed with him physically, defensively, his rebounding ability, his strength, his ball-handling ability and his basketball IQ.
He shot the ball well at the NBA workouts but will look to continue to improve that to take the next step in his career.
With that said, he's pulling his name out of the draft and returning to Kentucky as the leading scorer and rebounder. Without his impact and competitive spirit, last year's team would not have been nearly as successful. I fully expect him to come back and be a leader on and off the court for this young team. I'm excited to have him back." Here's your 2016-2017 roster: