UK Recruits Competing in ESPN Rise National Invitational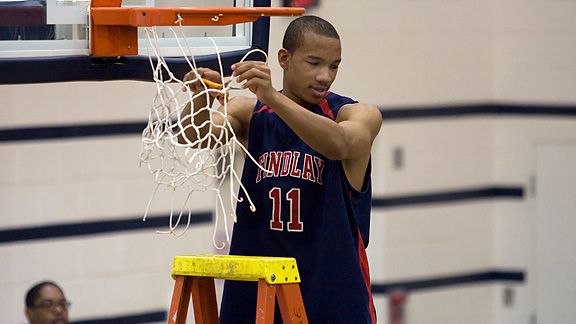 Findlay Prep beat Oak Hill to capture the title last year
If you're a fan of high school basketball, this week is your week. Immediately following the McDonald's All-American Game, which airs tonight on ESPN at 8pm, you'll be able to watch the
nation's top high school basketball programs go head to head for the ESPN Rise National High School Invitational Championship
. Aside from just watching good basketball, you'll also see a few UK recruits in action. Here's the who/what/where for the tournament, including the teams of interest for UK fans:
ESPN Rise National High School Invitational
April 1st - 3rd
Coppin State University (Baltimore, MD)
Teams Competing
Findlay Prep (#2 Seed)
Players to Watch: Winston Shepard, Tristan Thompson , Cory Joseph, Nick Johnson First Game: vs Charlotte Christian Thursday 8pm ESPNU
Oak Hill Academy (#3 Seed)
Players to Watch: Doron Lamb, Roscoe Smith, Pe'Shon Howard, Baye Moussa Keita, Juwan Staten First Game: vs Mountain State Academy Thursday 6pm ESPNU
Christ School (#4 Seed)
Players to Watch: Marshall Plumlee, Eric Smith, Tony Kimbro First Game: vs Winter Park Thursday 4pm ESPNU
Winter Park (#5 Seed)
Players to Watch: Austin Rivers, Adam Jones, Brett Comer First Game: vs Christ School Thursday 4pm ESPNU
Montrose Christian (#8 Seed)
Players to Watch: Joshua Hairston, Justin Anderson, Nazareth Long First Game: vs Montverde Academy Thursday 2pm ESPNU
*I included a few teams here just because I thought you would be interested in watching them since they feature top national players. This includes 2012 standout Justin Anderson, Austin Rivers and the youngest Plumlee, Marshall, who plays with Tony Kimbro.