UK replaces crystal football on 1950 National Championship trophy with Sugar Bowl trophy
[caption id="attachment_204290" align="alignnone" width="800"]
Left: The original 1950 National Championship Trophy; Right: The modified trophy with the Sugar Bowl trophy as a topper
(Photo @DRieffer)
[/caption] Something's a little different today at the UK Football training center, where reporters are currently awaiting Mark Stoops and the defense's remarks on today's practice.
The much-discussed 1950 National Championship trophy has been modified.
The trophy used to feature a crystal football on the top to match the style of the national championship trophy before the College Football Playoff system was put into place; however, today, the crystal football is gone, and the old 1951 Sugar Bowl trophy sits in its place. Here's a closeup, via Curtis Burch: [caption id="" align="alignnone" width="2048"]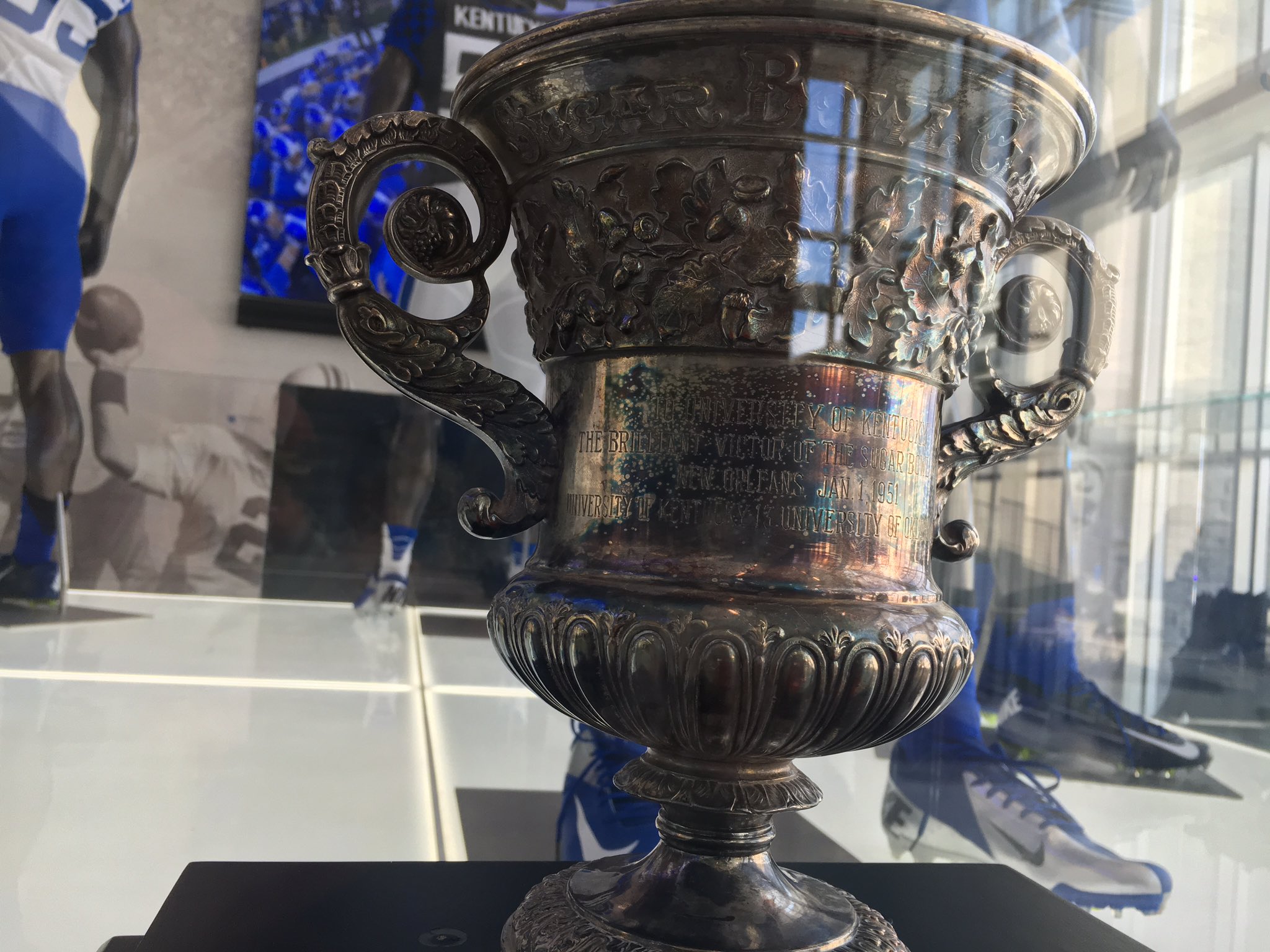 @CurtisBurch[/caption] UK received some criticism online for "claiming" the 1950 National Championship (a defense of which you can read
here
by Freddie Maggard). Perhaps this is their response?