UK Soccer's Wednesday Morning Wakeup
[caption id="" align="alignnone" width="1200"]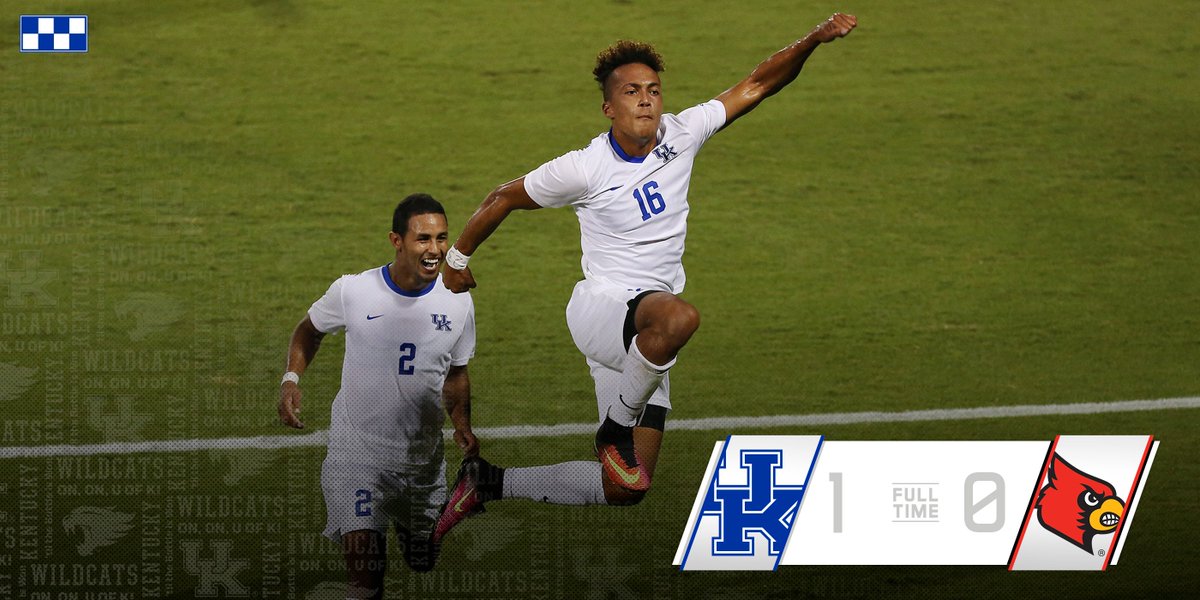 @UKMensSoccer
[/caption] Kentucky's men's soccer team moved to 3-0-1 on the season last night with a win over Louisville on Abe Lincoln Night at The Bell. A nasty header from Noah Hutchins and the Cats' clean sheet were enough for the 1-0 victory over the Cards. Check out that winning header: https://twitter.com/KYwildcatsTV/status/773337016775868416
GOOOOOOAAAAAAAAAAALOUISVILLESUCKS!!!!!!!!!!!!!!
We will hear from Mark Stoops on the SEC teleconference, DJ Eliot after practice.
There will be lots of talkin' from the football program today as Coach Stoops is scheduled to appear on the SEC teleconference later this afternoon, followed by DJ Eliot and the defensive side of the ball available for questions after practice. We'll have it all right here for you on KentuckySportsRadio.com. So check back a little later for that.
Eddie Gran chatted after practice yesterday.
Watch Eddie Gran's Tuesday comments here: His message? "We've moved on. You have to put it behind you. There's 12 more games left. I'm a big fan of him saying 
12 
more games left. Love that confidence. Hell, let's say there's 14 more games left.
We're taping a new KSR Football Podcast today.
It will released this evening, assuming Nick doesn't find a way to mess it all up. And he probably will. Send us your questions on the Twitter device before 11 am to hear them discussed on the show.
Freddie will preview Florida on the website this morning.
Meanwhile, I will be locked in a room with John Calipari for an hour or so for his annual roundtable discussion. That interview will be embargoed until October, so don't ask me to tell you anything about it until then. I don't want the media relations crew breaking my legs for breaking the rules. I'm a rule follower, forever and always.
DeAndre Ayton committed to Arizona yesterday.
Kentucky basketball fans were teased by a potential surprise commitment from the No. 1 recruit in the nation on Tuesday. DeAndre Ayton, a five-star big man in Phoenix, caught everyone off guard by announcing Tuesday afternoon he planned to commitment to Arizona, Kansas or Kentucky during the 6 pm edition of 
SportsCenter
. There was some short-lived hope it could be Kentucky, but Arizona was the pick in the end.
The complete 2016-17 basketball schedule is out: