UK Women's Softball Morning Wakeup
[caption id="" align="alignnone" width="1024"]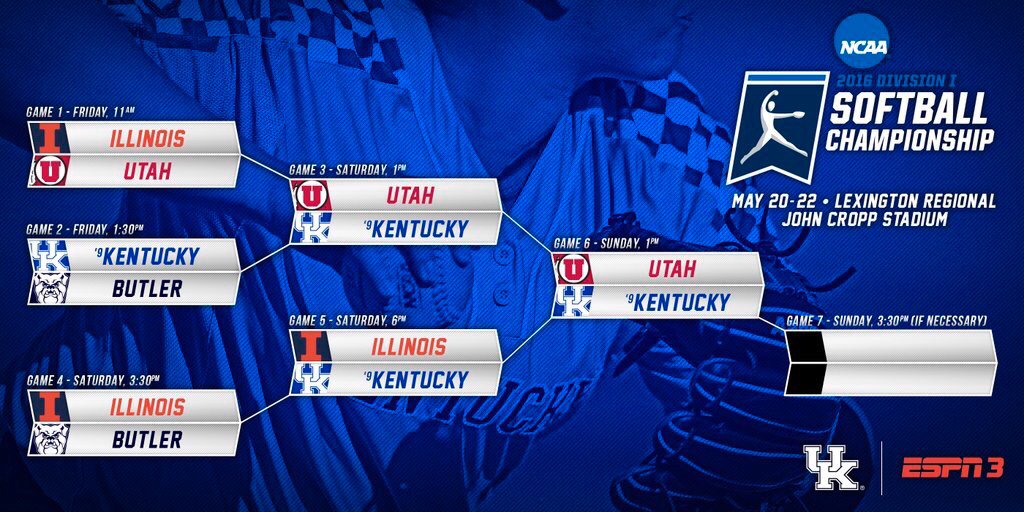 @UKSoftball[/caption]
Huge Rematch for UK Softball
[caption id="" align="alignnone" width="447"]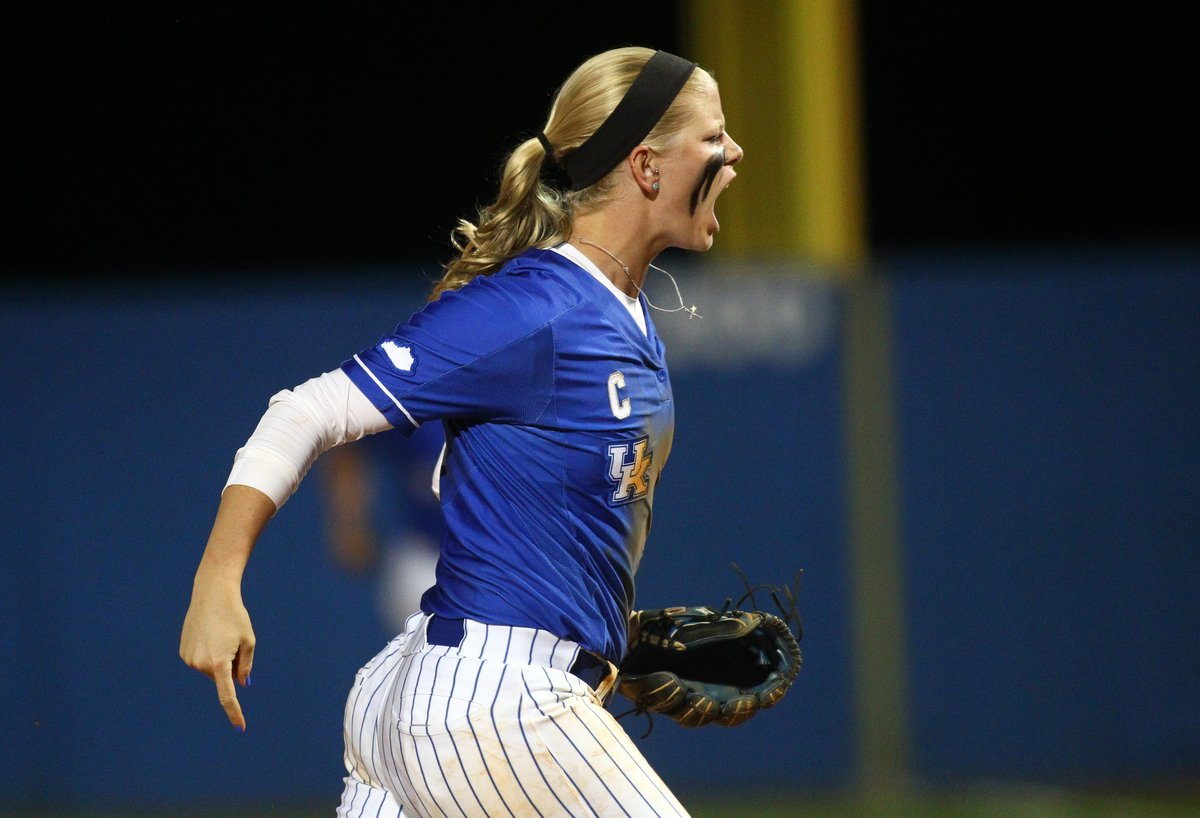 @UKSoftball[/caption] Good morning, Big Blue Nation! In case you missed it last night, UK's softball team rallied back against Illinois in the Lexington Regional of the NCAA Women's Softball tournament. In order for the Cats to move on to another NCAA Super Regional,
Kentucky has to defeat Utah twice
. On Saturday, Utah upset #9 Kentucky 3-0, but that just sets up the ultimate revenge for today. The first game will begin at
1:00 p.m. inside John Cropp Stadium.
 Game 2 would immediately follow, beginning around 3:30 p.m.. Let's do what we do best: show up, pack the house, and cheer on the Cats! If you can't make it out to the stadium, the games will air live online on ESPN 3. Stay tuned for updates as we get closer to the first match-up. Good luck to our UK Women's softball team!
Exaggerator plays spoiler to Nyquist
[caption id="" align="alignnone" width="445"]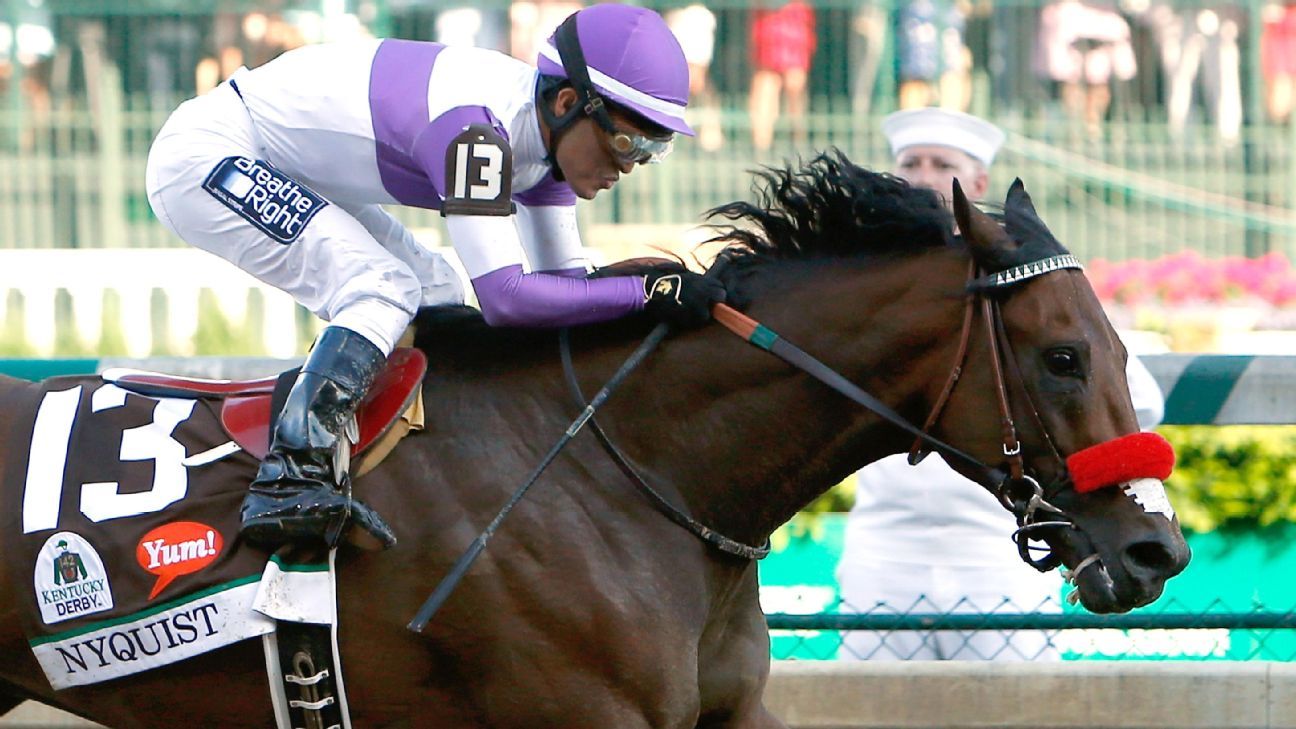 @ESPN[/caption] The 141st Preakness Stakes took place yesterday evening, with the Kentucky Derby runner-up
Exaggerator
taking home the victory. He's the first Derby runner-up to win the Preakness Stakes since 1993. It also was the 5th time that Exaggerator and Nyquist had raced against each other. Nyquist went into the Stakes undefeated, hoping to repeat Big Brown's accomplishment as the last undefeated horse to win both the Derby and Preakness. However, after another sloppy race, it was 
Exaggerator who finally took home a win of his own.
Nyquist would tire coming down the stretch, allowing Cherry Wine to come in second.
Yahtzee!
Kentucky football quickly regained momentum last night, as 
JUCO defensive-end Phil Hoskins announced he would enroll at UK.
He chose to play for the Cats over Baylor, Oklahoma State, Colorado, and others. Hoskins will help fill a gap for the much needed defensive end position. The recruiting class of 2017 continues to take shape, with linebacker Justin Foster listing Kentucky in his top seven, and local standout Jedrick Wills including UK in his top ten. How much longer before we get another Yahtzee?