Uncertainty at No. 1 on the morning of the NBA Draft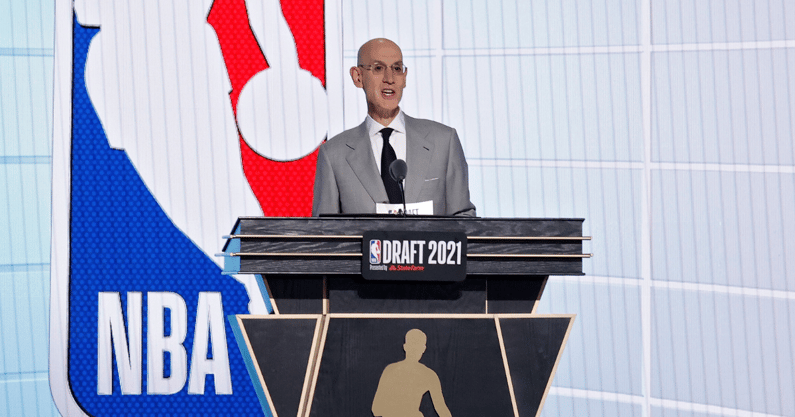 There is still uncertainty around the No. 1 overall pick on the morning of the 2022 NBA Draft. Early this morning, Paolo Banchero launched up the board from a third-pick projection to the new overall betting favorite. In a huge jump, Banchero's odds moved from +1400 earlier in the week to -200 while you were sleeping last night. Until Banchero's surprise climb on the eve of the draft, Auburn's Jabari Smith had been the heavy betting favorite to be the No. 1 selection by the Orlando Magic.
Since Vegas always knows best, did Orlando have a last-minute change of heart in favor of Banchero over Smith? It sure seemed that way; that is, until the Thursday morning Woj Bomb. Moments ago, Adrian Wojnarowski tweeted his belief that Smith will go to the Magic at No. 1 followed by Chet Holmgren to Oklahoma City and then Banchero to Houston at third.
"Increasingly firm," Woj tweeted of his order.
Wojnarowski knows the draft better than the draft knows itself and his latest three went against the Vegas odds, which have since been pulled down completely at almost every sportsbook. You can no longer bet on any of the top three picks thanks to Woj's tweet.
I'm taking Woj's word on this one. This is his day to shine. Let the Woj Bombs fly and look out below.