USC firing Clay Helton could benefit Kentucky with one particular 5-star recruit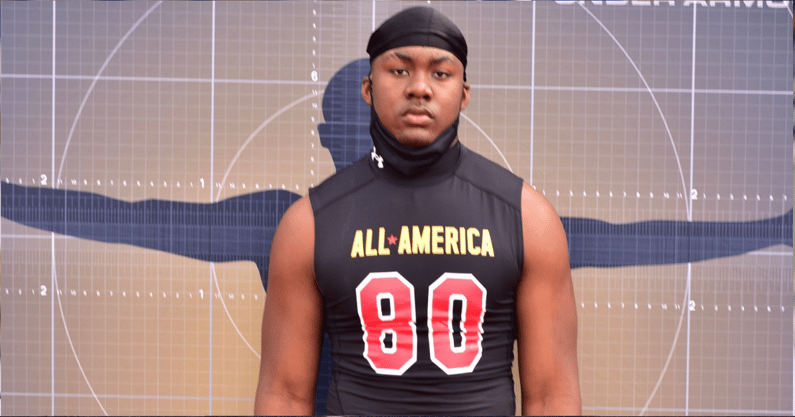 The University of Southern California firing its head coach two games into the season wouldn't typically be relevant news on a Kentucky fansite, but there are five star-shaped reasons as to why we're going to talk about it today.
Remember Mykel Williams? He's a five-star defensive lineman out of Georgia who committed USC in June over schools such as Alabama, Clemson, Ohio State, Georgia, and even the Kentucky Wildcats, among a few others. Clocking in at 6-foot-5, 265 pounds, he's tabbed by On3 as the ninth-best prospect in the class of 2022.
Kentucky had serious interest in Williams, which was reciprocated up until he chose to move out west. He had previously planned on taking an official visit to Lexington over the summer before picking the Trojans, although that ultimately never came to fruition. But now that USC has ousted their head coach of the last six seasons, Clay Helton, perhaps Williams will poke around elsewhere.
Steve Wiltfong of 247 Sports recently reported that Williams does intend on taking all of his official visits this fall. Whether or not a trip to Lexington makes the cut is yet to be seen, but you can guarantee the UK coaching staff will be reaching out to Williams and his camp. Expect Alabama and Georgia to act fast, too.
Kentucky was always a longshot to land Williams, but even when he chose to commit to USC, located on the complete other side of the country, the feeling was that he might end up backing out. That hasn't been the case three months into his decision, but a coaching move of this magnitude will surely make him consider other opportunities.
But keep this in mind: USC is naming Donte Williams, one of the nation's elite recruiters, as the interim head coach. The coach who primarily recruited him to become a Trojan, Vic So'oto, will remain on staff, as well.