VOTE: Who was the Best KSR Guest Host?
It was a long five weeks without Matt, but we survived thanks to some incredible guest hosts. Which was your favorite? On today's show, the gang narrowed the field to seven, and we're letting you pick the winner.
Here are the candidates:

Pardon My Take
For the second year in a row, the PMT crew took over the show with their unique brand of satire, which included putting John Calipari on the hot seat. Little did they know that the Cal to the Knicks rumors would pop up the very next day. The show also included interviews with Mark Stoops and Malik Monk.
Podcast of Pardon My Take on KSR
---
Evan Daniels
As you knew it would be, Daniels' show was chock full of recruiting info and special guests, including 2018 point guard Immanuel Quickley, who said on KSR for the first time that Kentucky is his favorite. Daniels also interviewed Bruce Pearl, Patrick Patterson, and Tom Crean.
Podcast of Evan Daniels on KSR
---
Tyler Thompson and Jennifer Palumbo
Jen and I interviewed Ellen and Erin Calipari AND Chantel Stoops, and asked our male callers to share their #ManCardConfessions. Vince Marrow even called in and admitted that he likes strawberry daiquiris.
Podcast of Tyler and Jen on KSR
---
Laura Rutledge
Rutledge knocked it out of the park in her first KSR appearance, sharing her thoughts on UK's appearance at Media Days and joking about her awkward encounter with John Calipari last season. Ryan and Shannon weren't the only ones that were totally smitten.
Podcast of Laura Rutledge on KSR
---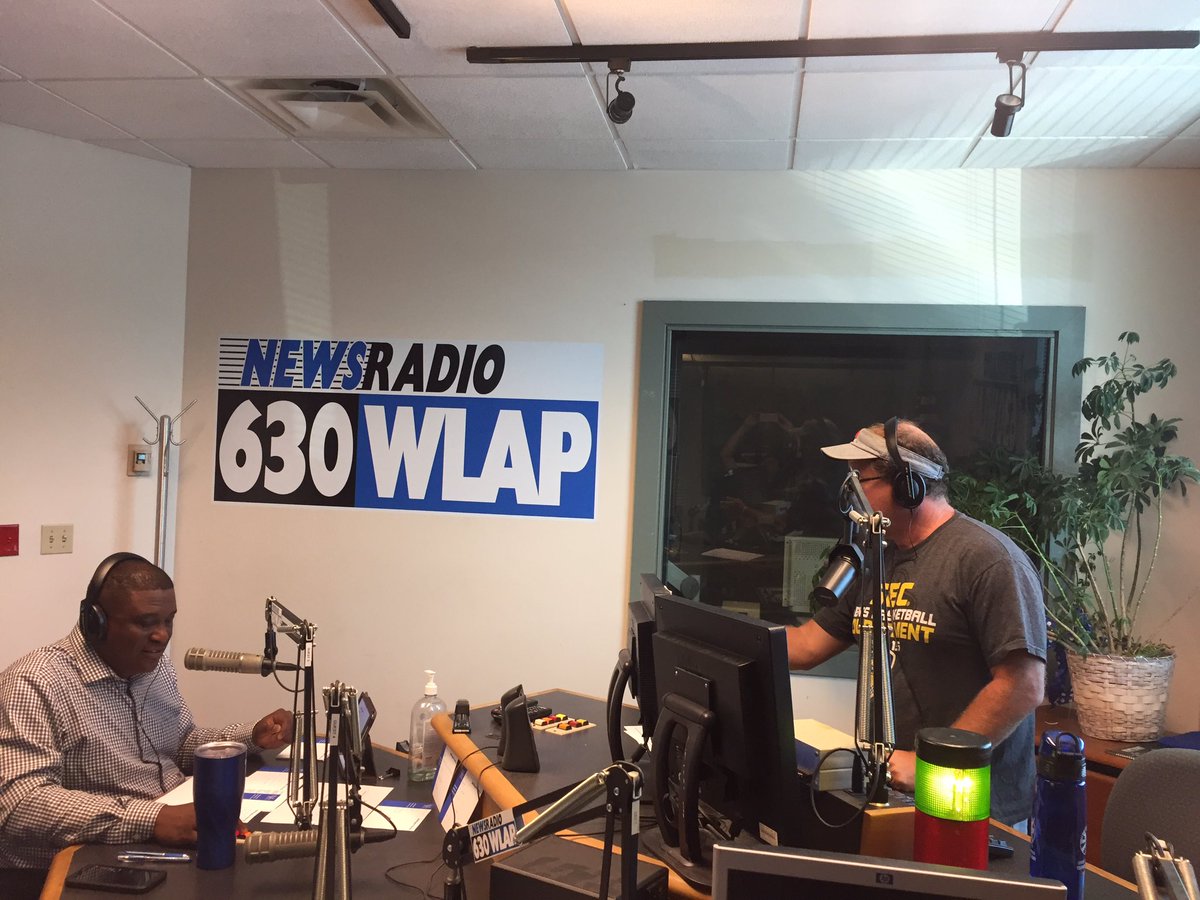 DeWayne Peevy
UK's Deputy Director of Athletics got UK Week off to a great start, breaking the news that Randall Cobb and John Wall are part of this year's UK Hall of Fame on air and sharing his plans to get an NBA super team to square off vs. a UK squad in this year's Alumni Game.
Podcast of DeWayne Peevy on KSR
---
Lamar Thomas and Vince Marrow
The UK Football coaches had entirely too much fun during their appearance, which also featured the UK strength coaches, a call from Mark Stoops, and an interview with UK Volleyball coach Craig Skinner. After listening, I doubt anyone will be able to top Marrow when asked for the most famous person in their contact list.
Podcast of UK Football Coaches on KSR
---
Nick Mingione
The UK Baseball coach had to postpone his guest hosting stint due to a death in his family, but brought his trademark energy the next week, reminding us all why we love him so much. It went so well Matt's agreed to let him have a 30-second spot each Monday to motivate the BBN to get up and tackle the week.
Podcast of Nick Mingione on KSR
Now, it's time to vote. The poll will stay up until tomorrow's show, so vote, vote, vote.