Wakeup from Gainesville, Florida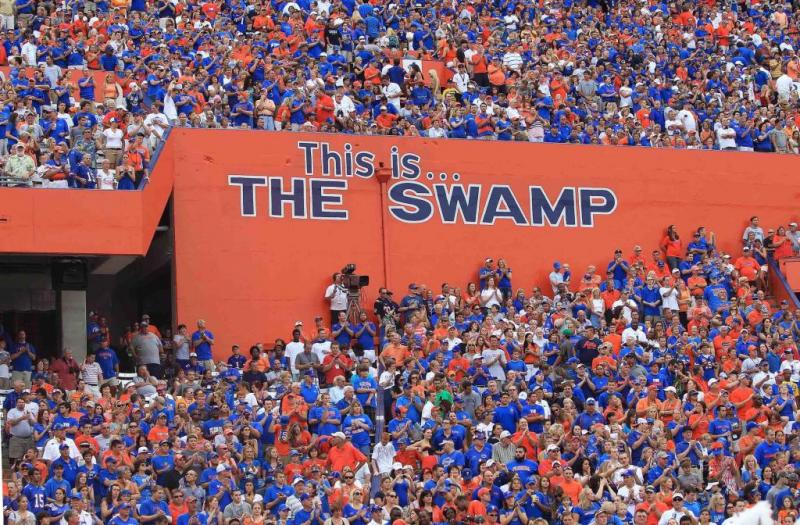 After 12 hours of driving, three pieces of chicken, 27 Ron Jon Surf Shop Billboards, and 462 pictures of pecans, we have made it to Gainesville, Florida.  While many may still feel blue over last week's game, Jack Pilgrim and I had at least seven "LET'S GO" moments during the long trip. We've seen a ton of Gator paraphernalia all over town.  Its only competition is the astronomical number of mopeds.  Mrs. Tyler has given us one assignment: find Steve Spurrier.  It's much more difficult than Drew's task: enjoy Bojangles.
We're feeling good this morning and you should too.  Upon arrival, it was a cool 94-degrees.  During the game,
the temperature isn't expected to rise over 90
.  It should be a nice for all of the fans who made the trip.  I hope to see all you of at
Gate 17 around 1:15 for the Cat Walk
.  For those that couldn't, I hope you enjoy a few cocktails with Uncle Verne, beginning at 3:30 on CBS. Who knows what team we will see, the first half team or the second half team.  All we can do is hope their memory is short enough to take away hesitation on the field, but long enough to remember the pain from last week and the previous two years against the Gators.
Which Streak will Prevail?
The Cats have lost to the Gators 29 times in a row,
usually in horribly traumatic fashion
.  On the flip side, Kentucky has won in week two 18 times in a row.  The latter stat isn't as impressive, but we're Kentucky football; we gotta take what we can get. One streak will snap.  I'm crossing my fingers that it will be the one that gets everyone back on the Big Blue Bandwagon.
HOLY Lamar Jackson
[caption id="attachment_206874" align="alignnone" width="600"]
Rich Barnes | USA Today
[/caption] 😳
A Top 10 Player puts UK in His Top 5
The active recruiting season started with some good news.  Kevin Knox, the No. 9 player in America and No. 2 small forward in America,
put Kentucky in his top five
last night alongside Duke, North Carolina, Kansas and Florida State. Knox hosted the UK coaching staff yesterday, the first of many trips for Calipari and his staff.  They also visited
Mohamed Bamba
,
Khavon Moore
 and Hamidou Diallo.  Trae Young is on the list today, with a few surprises likely.
The EKU Pedway took a Beating
[caption id="" align="alignnone" width="1200"]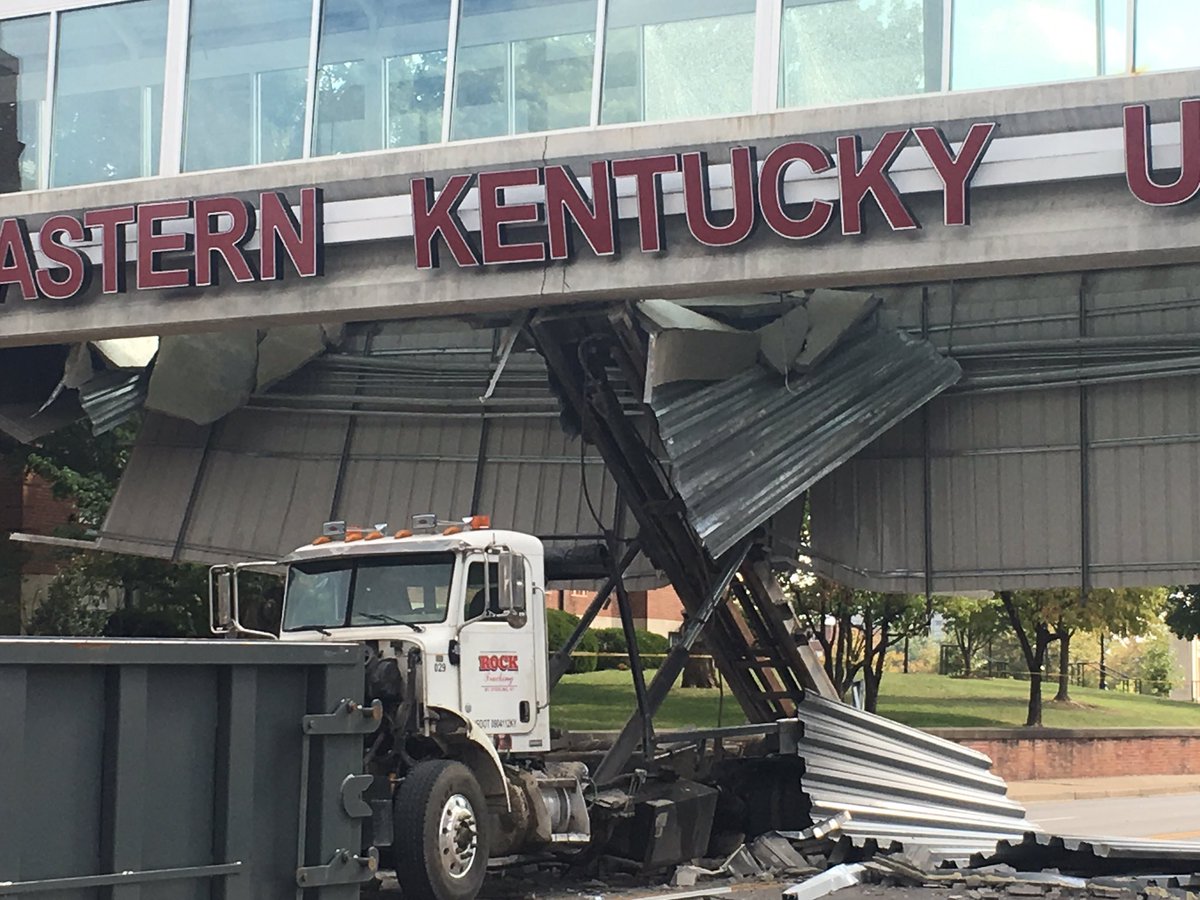 LEX18[/caption] A semi-truck didn't have enough clearance to pass through EKU's pedway, removing a huge chunk of the infrastructure and leaving the walkway unstable.  It happens all the time near the train bridge at UofL, but the consequences are far worse in Richmond.
Catch Up on KSR Podcasts
You aren't doing anything this morning.  If you are,
whistle
listen while you work.  I haven't done a lot of things correct in podcastland, but I did light the world on fire with the new football podcast intro.
the pregame show, beginning at 12:30.  
Bristol is Ready for Football
[caption id="" align="alignnone" width="728"]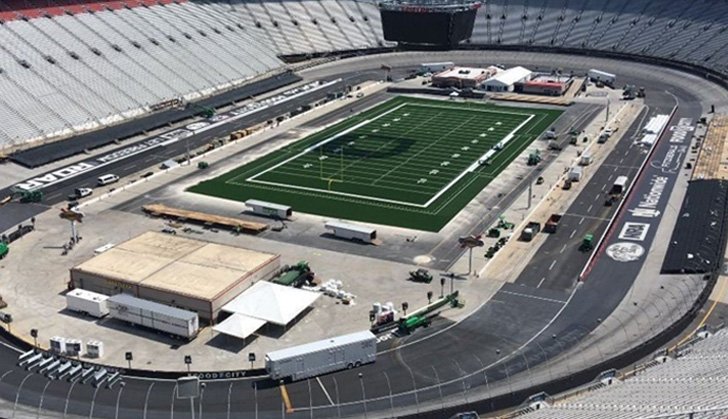 @SportsGrid
[/caption] Go Hokes!
Scores from First Night Football
Trinity 37, Male 34
Corbin 28, Danville 7
Franklin-Simpson 24, Greenwood 20
Bryan Station 28, Madison Central 25
Ashland Blazer 8, Russell 7
DeSales 54, Holy Cross 0
Knox Central 15, Harlan County 13
Bowling Green 47, Owensboro 0
St. X 51, Central 7
LET'S GOOOOOOOO TOPS
I texted my brother one piece of advice: wrap up.  The only member of the Roush house missing this one, there's no doubt in my mind they'll cover in Tuscaloosa.  Here's to hoping young Nathan makes a highlight for the right reasons. To keep up with the rest of today's games, use the scoreboard below.