Wan'Dale Robinson is getting strong reviews from NFL teammates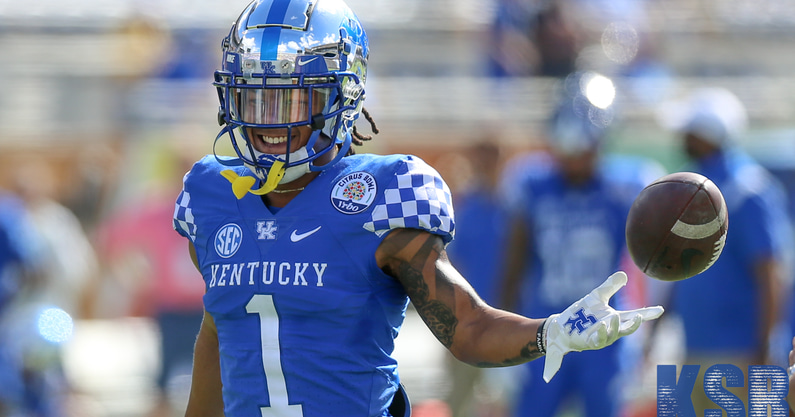 The draft season has not been over for long, but the NFL finds ways to stay in the spotlight throughout the calendar. The schedule release got most of the buzz last week, but teams throughout the league are hosting their rookie minicamps before OTAs (organized team activities) begin later this month. In New York, Wan'Dale Robinson is making some noise.
The second-round pick is now getting a chance to work with head coach Brian Daboll and offensive coordinator Mike Kafka for the rebuilding Giants. After spending a pair of top-10 picks — Evan Neal and Kayvon Thibodeaux — on line of scrimmage players, Robinson figures to have a big role as a playmaker in the offense.
Wan'Dale Robinson was called a "generator" by general manager Joe Schoen and there have been some comps thrown out in regards to his utilization being similar to how the Chiefs used Tyreek Hill since Kafka is coming from Kansas City. The front office has big expectations for the slot receiver, but now teammates are starting to take notice of Robinson's talent.
Fourth-round pick Dane Belton played against Wan'Dale Robinson multiple times at Iowa and knows exactly what type of player the Giants now have. In their last meeting against each other, Robinson logged 10 receptions for 170 yards and brought home Citrus Bowl MVP honors as the Wildcats knocked off the Hawkeyes on New Year's Day. Belton knows how talented the rookie receiver is.
"I've covered him three years — two at Nebraska and one at Kentucky — he's a real quick player," Belton told reporters about Wan'Dale Robinson. "Gets in and out of his breaks really well. I think he's an electric player."
The offense needs some playmaking in New York, and Wan'Dale Robinson is looking to provide that. So far, the rookie receiver is off to a great start.