WATCH: Davion Mintz, Jacob Toppin discuss the win at Texas A&M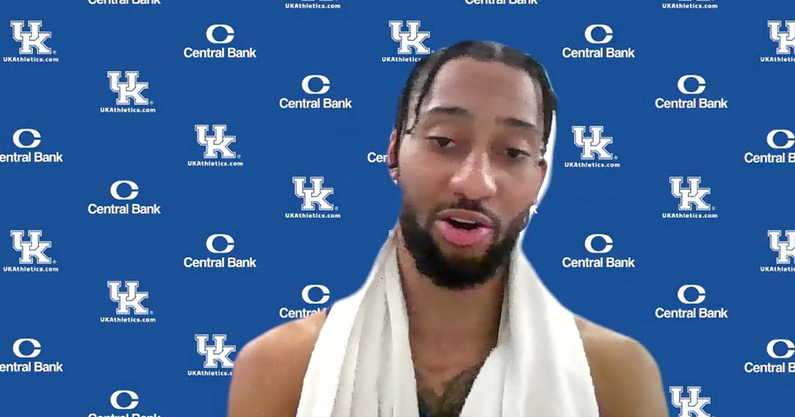 Joining John Calipari on Kentucky Basketball's postgame Zoom from Texas A&M, game MVPs Jacob Toppin and Davion Mintz logged on to reply to questions from the media about the win.
In the win, Toppin and Mintz came off the bench for a combined 19 points and 14 rebounds, plus countless hustle plays you won't see in the box score.
Hear what they had to say about their contributions and more below.
Jacob Toppin
Davion Mintz