WATCH: "For The Team, Chapter 3: Chattanooga Recap"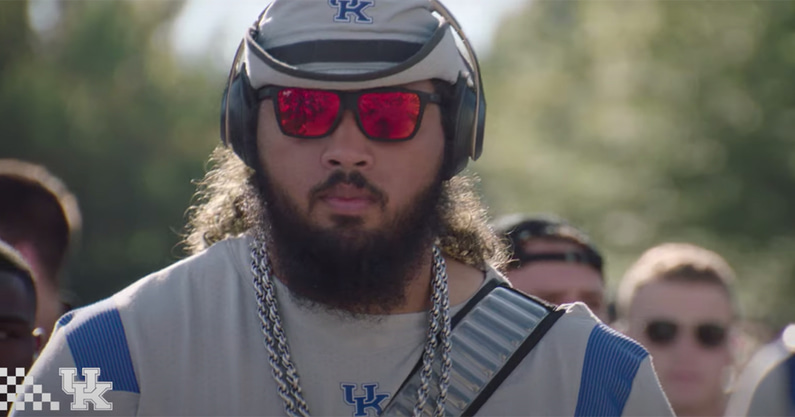 It's on to South Carolina as Kentucky Football's season pushes forward to the first road game of the season; but first, a look back at the win over Chattanooga in this week's "For The Team" video recap.
Kentucky Wildcats TV released its third installment of the weekly cinematic game reviews for anyone wanting more from last Saturday's victory over the Mocs in Lexington. It's the exclusive, behind-the-scenes look from within the program and the best thing you can do with two minutes of your life this Wednesday evening.
Check it out and Go Cats.
For The Team (Chapter 3)
Some observations:
— Darian Kinnard on the Cat Walk is a vibe
— We didn't hear much from the halftime locker room, so maybe the midgame pep talk behind closed doors included some language unfit for the internet
— Ty Ajian's game-winning pick-6 looks even better with new camera angles over the UK Sports Network's broadcast
— Bring it, South Carolina