WATCH: "For The Team, Chapter 6: LSU Recap"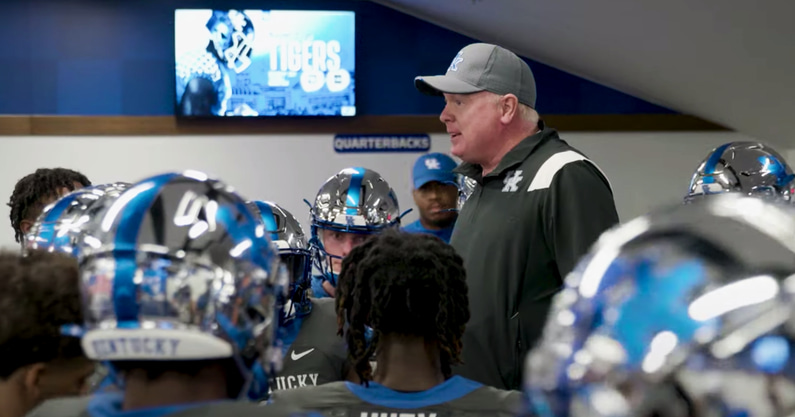 Before we load up the wagons and head south towards Athens, let's take another moment to celebrate 6-0 with this week's "For The Team" video. Kentucky Wildcats TV's gameday recap looks back at the Wildcats' win over LSU with behind-the-scenes footage and highlights from Lexington.
In this sixth installment of For The Team, we board the team bus with Josh Paschal and parade through a sea of fans in the Cat Walk. Once in the stadium, UK's video gives us a close view of the pregame scene and big highlights through the end of the game. Then the grand finale, the locker room celebration after a win.
Take six minutes out of your day to see Kentucky's win over LSU from a new angle.
For The Team (Chapter 6)