WATCH: Highlights from Future Kentucky Wildcats in On300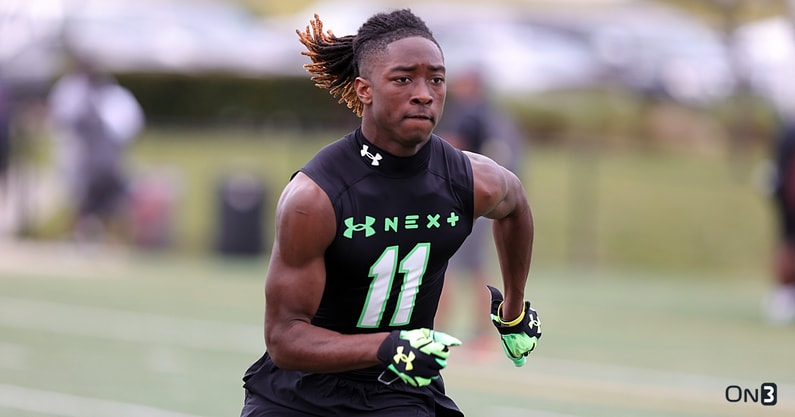 Two weeks before National Signing Day officially puts a bow on the 2023 recruiting class, On3 has revealed one final update to the On300 rankings.
The biggest headline of the final update: Arch Manning was dethroned from the top of the rankings, replaced by future Tennessee quarterback Nico Iamaleava. Meanwhile, Louisville's Pierce Clarkson fell all the way to No. 67 in the QB rankings. What a shame. As you might expect, the rich are getting richer. Alabama is the only school with five five-star signees and Georgia is the only school with four five-star additions. While Kentucky isn't near the top of the SEC pecking order, a couple of Cats still made the final cut in the On300.
Tavion Gadson is a newcomer. The signing day flip from Florida State earned a fourth star and jumped all the way up to No. 298 overall in the rankings. He's the No 36 defensive lineman in the class. Jaremiah Anglin, a.k.a Grady Judd, is the highest-ranked UK signee in the On300, coming in at No. 221 overall as the No. 20 safety. Here's how On3's scouting department evaluates Anglin's game:
Versatile athlete that shows off his ball skills on the defensive side of the ball just as well as he does on the offensive side at wide receiver. Caught 24 balls for 358 yards and 3 touchdowns on offense and tallied 83 tackles and 5 interceptions on defense during his junior season. Stands in at 6-foot, 180 pounds with a 6-foot-3 wingspan. Dynamic athlete with or without the ball in his hands. Covers every blade of grass on defense. Ran an electronically-timed 4.62 40, 4.24 shuttle and 7.29 3-cone during the spring camp circuit prior to his senior season. Jumped a 32-inch vertical and nearly a 10-foot broad jump at the same event. Tremendously high upside and has the ability to become a top 150 NFL draft selection if he is able to continue to produce takeaways at the next level. One of the younger prospects in the 2023 recruiting cycle.
KSR broke down all seven defensive additions to the Wildcats' 32nd ranked recruiting class. Enjoy some of their best work from last fall.
Subscribe to the KSR YouTube Channel for press conferences, interviews, original shows, fan features, and exclusive content.