WATCH: Kahlil Whitney signs with Kentucky
[caption id="" align="alignnone" width="1200"]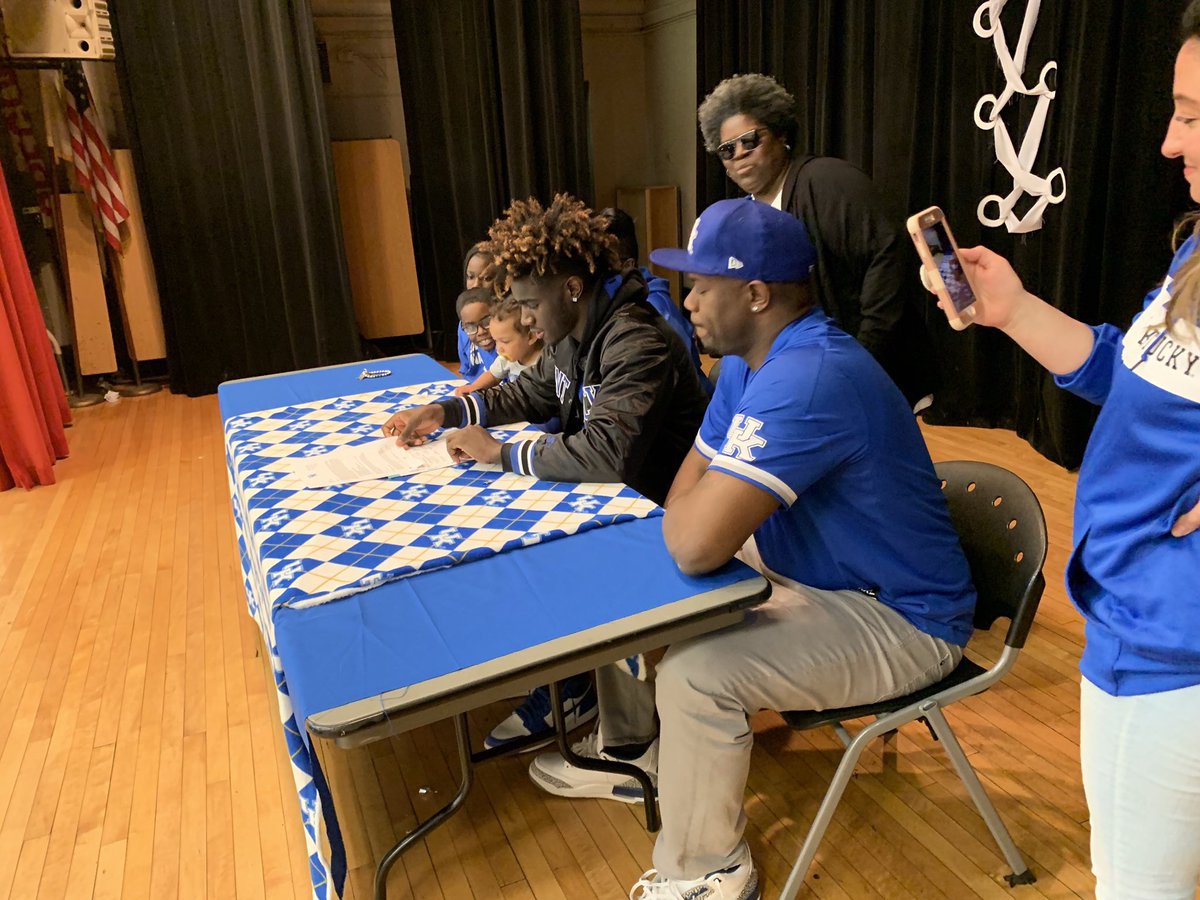 (Photo: Twitter/@KahlilWhitney)
[/caption] Fresh Focus Sports, creators of "Year of the Dragon," a feature-length documentary chronicling Kahlil Whitney's final season at Roselle Catholic in New Jersey, released unseen footage of Whitney's signing ceremony in Chicago last week. Whitney returned to Chicago to officially sign with Kentucky at his old elementary school, several months after his initial commitment, and to show the kids there they should chase their dreams. Whitney's old neighborhood is littered with gun violence and he went back home to be a sign of hope for the community. Watch the footage below:
Last week @KahlilWhitney returned to his elementary school in Chicago to sign his letter of intent to play for @UKCoachCalipari and @KentuckyMBB pic.twitter.com/ONqNXBQV8b

— Fresh Focus Sports (@freshfocusports) May 7, 2019
Shortly after Whitney's signing ceremony, John Calipari tweeted, "I've been waiting to talk about @KahlilWhitney for a long time but I know how much it meant to him to do this signing back where it all started for him. I'm proud of how he was able to take something that was about him and use it for the good of others in his community."