WATCH: Kellan Grady and Bryce Hopkins, pre-Kentucky Wesleyan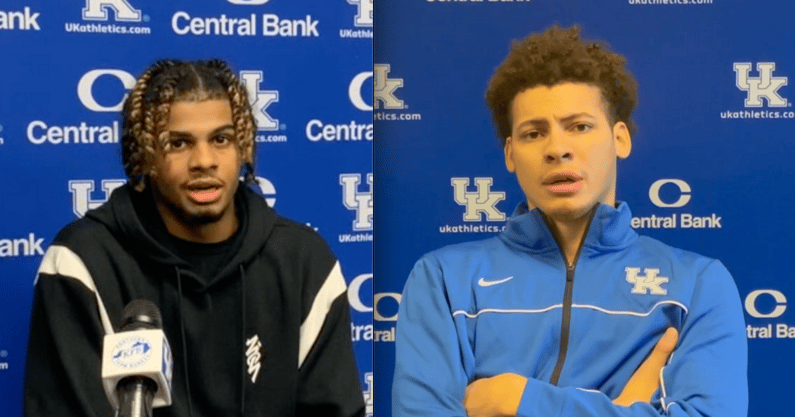 Basketball season is upon us, folks. Big Blue Madness, the Blue-White Game, and Media Day are all behind us at this point, and we're now just two days away from the first of two exhibition matchups. Kentucky will host Kentucky Wesleyan this Friday and Miles College next Friday before the season-opener against Duke on Nov. 9.
To help give us an idea of where the player's minds are at right now, UK was kind enough to give the media an opportunity to speak with Kellan Grady and Bryce Hopkins. The two 'Cats spoke on Wednesday afternoon, where they talked about the excitement of finally getting to play against another team, how they've improved over the offseason, and their expectations for the season.
KSR had feet on the ground to capture everything that went down, and now we've got some content for you. Check it out below.
A couple of good reads
We'll see you all at Rupp Arena on Friday.