WATCH: Kentucky defense prepares for Ole Miss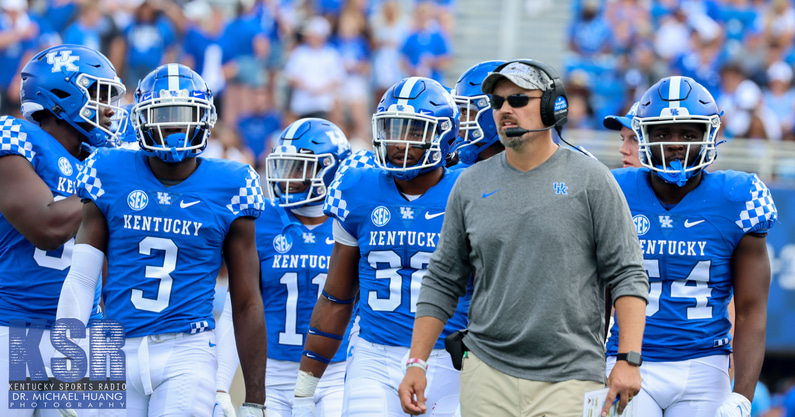 A tall, talk task awaits the Kentucky defense in Oxford on Saturday. Lane Kiffin's third Ole Miss team plays at a NASCAR tempo on offense and might have the most dangerous rushing attack in college football.
Defensive coordinator Brad White and his unit are well aware of the challenges that await them at Vaught-Hemingway Stadium. The play-caller along with defensive backs coach Chris Collins, cornerback Keidron Smith, and linebacker Jacquez Jones all met with the media to discuss the challenges that await the Cats in Week 5 against Ole Miss.
An Ole Miss homecoming, facing tempo, and getting ahead of the chains were some of the key talking points for the defense on Wednesday outside of the Joe Craft Football Training Facility.
Kentucky defensive coordinator Brad White
Kentucky defensive backs coach Chris Collins
Kentucky cornerback Keidron Smith
Kentucky linebacker Jacquez Jones