WATCH: Kentucky's Top Plays From South Carolina Win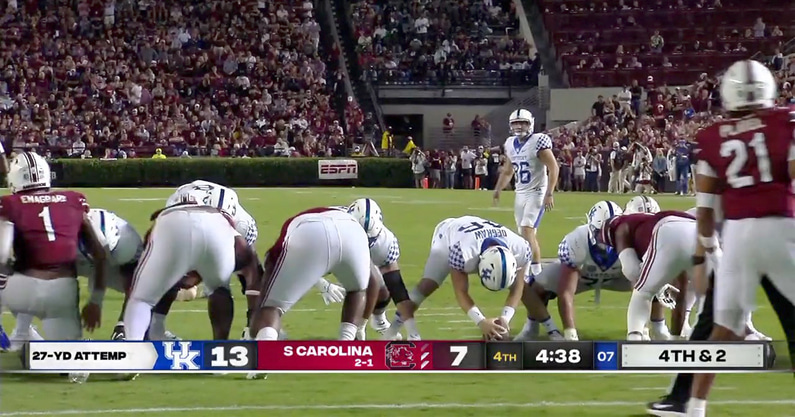 There aren't a ton of top plays in a 16-point victory, but there are enough for another highlight reel recapping a Kentucky Football win.
Kentucky Wildcats TV threw together a three-and-a-half-minute video package with replays of Kavoisey Smoke's touchdown and Matt Ruffulo's three made field goals. Smoke's TD was the only TD in the game for the good team and it was his first of the 2021 season. Congrats, Smoke.
Rewatch and relive the fun with the top plays from Win No. 4.
Go Cats.