WATCH: KSR's Big Blue Madness Campout 2022 Recap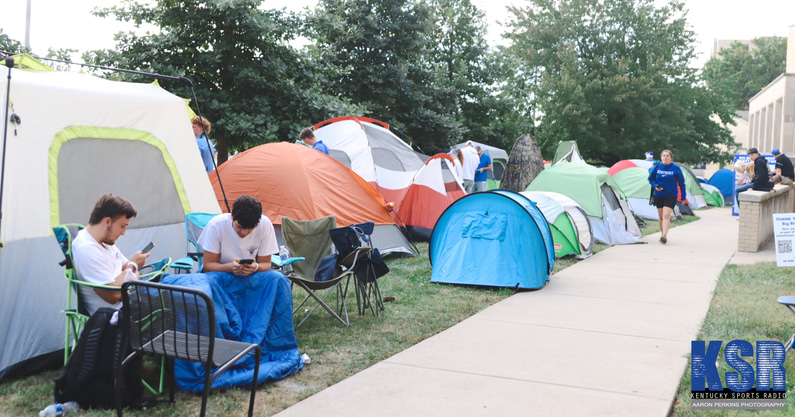 Kentucky basketball's modified campout for Big Blue Madness 2022 has come and gone, a one-night event that included pictures, autographs, interviews and pizza with the team, along with a watch party for UK football's game at Ole Miss.
It wasn't the week-long, can't-miss event it's been in the past — only 319 control cards were given out in exchange for two tickets each (638 total) this year — but excitement for basketball season was clearly in the air for those in attendance.
KSR was on-site to take it all in and speak with fans about their experience and thoughts on the 2022-23 roster — and why Jacob Toppin is handing out his practice shorts.
Take a look at the recap below:
The in-person campout turnout was low, but that doesn't mean Big Blue Madness won't be a must-see event. Tickets for the annual tip-off to basketball season sold out online in just 90 minutes, going on sale at 9 a.m. ET before running out at 10:30 a.m.
The 17th annual Big Blue Madness at Rupp Arena is set for Friday, Oct. 14 at 7:00 p.m. ET.
The event will also air live on the SEC Network.
We'll see you there, Big Blue Nation.