WATCH: KSR's Rapid Reaction after Kentucky's loss to Kansas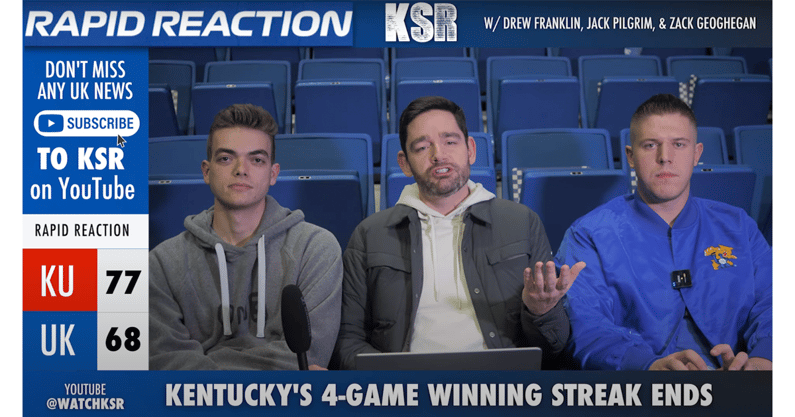 You know the drill by now. After every Kentucky game, we get in front of the camera for instant thoughts and takeaways from what we just witnessed; in this case, Kentucky's loss to Kansas in Rupp Arena. The environment was electric and the day perfect for a resume-building victory, but the Wildcats came up short in the end, losing to Bill Self's Jayhawks, 77-68, in Lexington.
For what KSR thought about the heartbreaker, spend some time with us over on the YouTube channel to join the conversation. It'll be therapeutic. We'll get through it together.
And as always, thanks for watching. We'll get 'em next time.
KSR Rapid Reaction | Kentucky-Kansas
Subscribe to the KSR YouTube Channel for press conferences, interviews, original shows, fan features, and exclusive content.