WATCH: KSR's Rapid Reaction to Kentucky-Providence in Round 1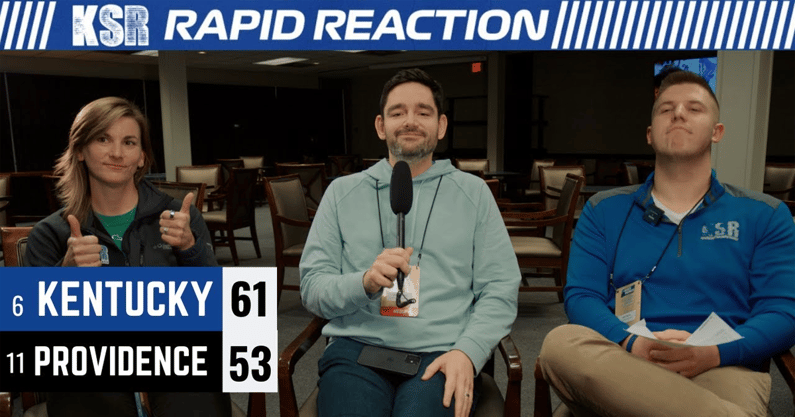 From a random dining room in Greensboro Coliseum, a new KSR Rapid Reaction has instant takeaways from Kentucky Basketball's win over Providence in the first round of the NCAA Tournament. Drew Franklin, Tyler Thompson, and Jack Pilgrim found a quiet space after the game to give their thoughts on the victory and some of what it took to get there, plus what's next for the Wildcats on Sunday.
To hear those takeaways, hit play on this Kentucky-Providence edition of the Rapid Reaction–hopefully, the first of six in a row.
Go Cats.
Subscribe to the KSR YouTube Channel for press conferences, interviews, original shows, fan features, and exclusive content.