WATCH: KSR's (Sad) Rapid Reaction from Greensboro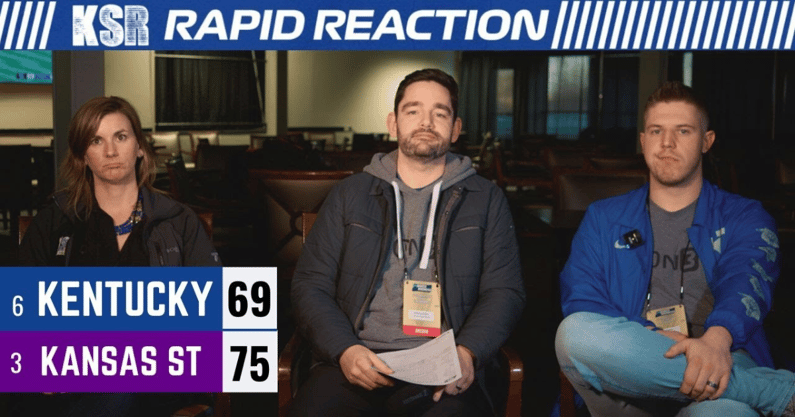 Like you, KSR's Rapid Reaction is hurting following the Kentucky Wildcats' season-ending loss to Kansas State in the second round of the NCAA Tournament. We wished we were talking to you on better terms, but the game went in favor of the other Wildcats, and now it's time to summarize all that went wrong.
So come join the pity party over on KSR's YouTube channel as I, Drew Franklin, chat with Tyler Thompson and Jack Pilgrim from a random dining room in Greensboro Coliseum. We're down but not shocked and have thoughts about the game, the postgame, and the future. Leave your own takeaways in the comments.
Subscribe to the KSR YouTube Channel for press conferences, interviews, original shows, fan features, and exclusive content.