WATCH: Mark Stoops' brief comments after Thursday's practice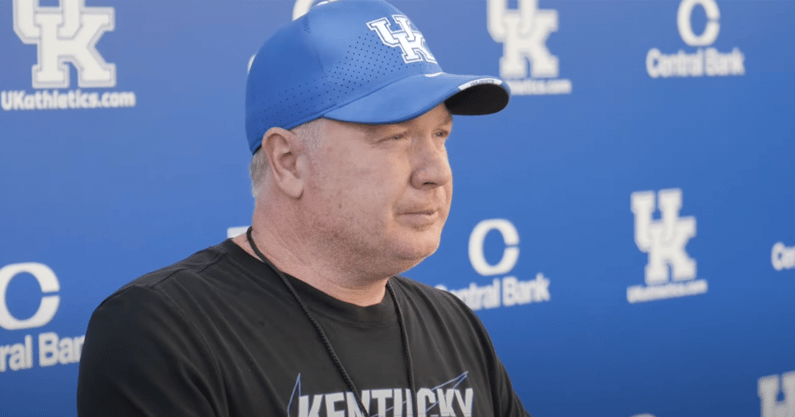 Mark Stoops was a man of few words in his final speaking engagement of Northern Illinois week in Lexington. The next time we hear from Stoops will be at his postgame press conference late Saturday night after the 'Cats and Huskies play out the Week 4 matchup in Kroger Field.
After Thursday's practice, Stoops received only a few questions from the media in his brief, two-minute conversation outside the Joe Craft Football Training Facility.
He opened up by saying, "It was a good week of practice and I'm anxious to get back on the field. As I mentioned on Monday, there's a lot of things for us to work on to get better and this is a new opportunity so I'm looking forward to get back at it."
Up first, Stoops was asked about Northern Illinois' propensity to go for it on fourth down and how Kentucky prepares for a gambling team like the Huskies.
He replied, "We did the same with Florida just because we knew the analytics, what the analytics say on certain positions. So the only thing we could do is practice and get ready for them; like third down, whether it's a 3rd-and-3 in certain situations or a 4th-and-3, really we treat it the same. So just having extra third down calls ready to go on third and fourth (down)."
Next, he was asked if his players answered the call this week after he expressed some disappointment on Monday, to which Stoops again said things have gone well and that he will find out Saturday if the message was received.
"We'll see," he said. "We've had a good week of practice. I like the way they responded. They've practiced well. So we'll see how we carry it over."
For what's left from the practice-side chat, things like areas the defense can still improve, hit play for the entire interview below.