WATCH: Mark Stoops' Postgame Press Conference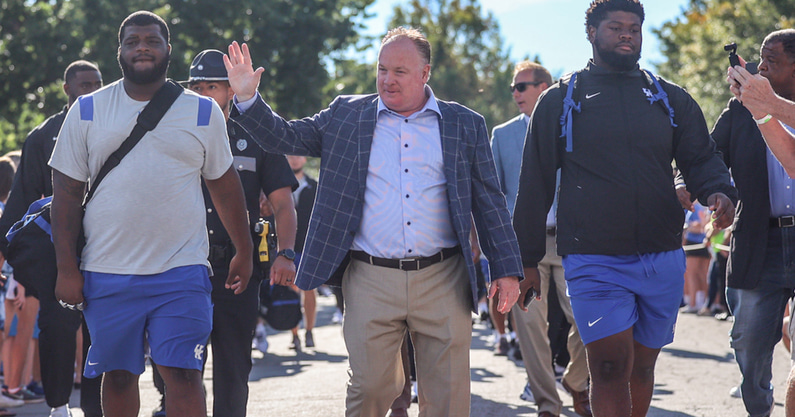 Mark Stoops is live at the podium for his postgame press conference following Kentucky Football's narrow victory over Chattanooga. A much closer contest than Stoops envisioned, he will have plenty of coaching to do in the week ahead before the team travels to South Carolina next Saturday to defend the undefeated record.
But first, let's hear Stoops' comments from today's game to learn what he saw out of his team and the fight the Mocs brought to Lexington.