WATCH: Solar Eclipse pictures and videos from across Kentucky and beyond
Did you see the eclipse? Me neither. Clouds decided to ruin the historic moment in my corner of Nashville, but thanks to social media, you can see everyone else's view. Here's Jarred Vanderbilt, PJ Washington, Hamidou Diallo, and Brad Calipari checking out the eclipse outside the Joe Craft Center in Lexington. The women's team joined in:
The view from Lexington, where our own Michael Huang was set up:
The view from Hopkinsville, which experienced totality for two minutes and forty seconds: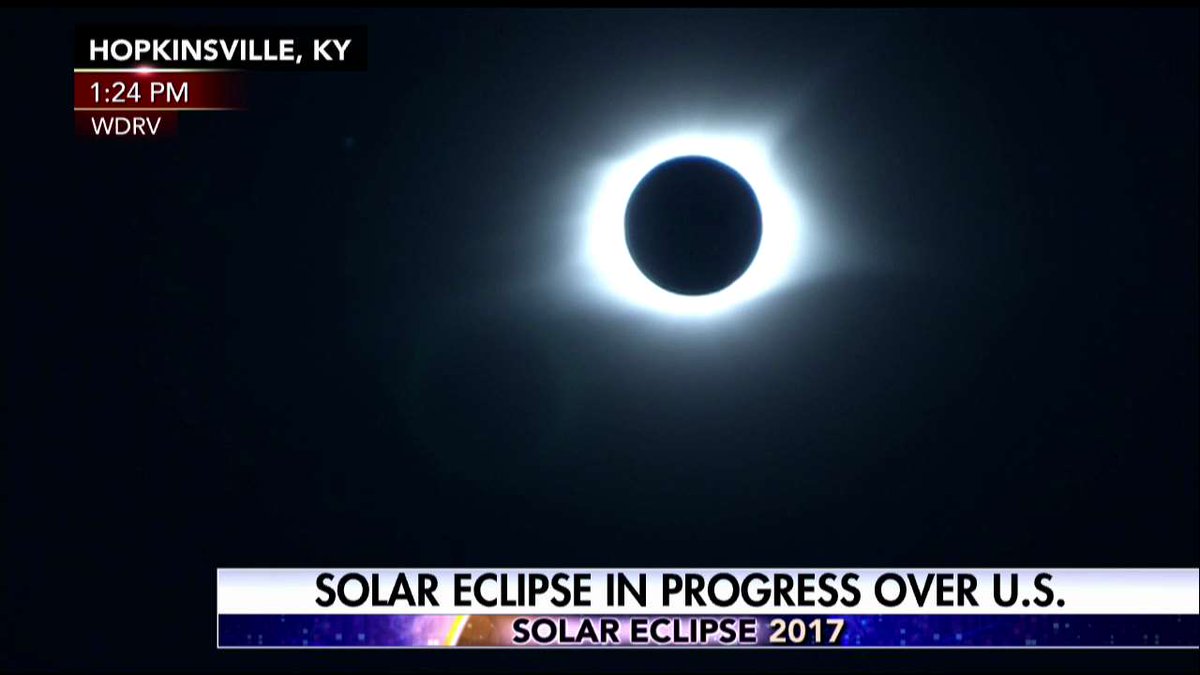 Solar Eclipse Totality in Hopkinsville, Kentucky. Beautiful. ❤️ #SolarEclipse2017https://t.co/9SbHaFjD7p

– Ricky Davila (@TheRickyDavila) August 21, 2017
Video from Kelly, Kentucky:
SECONDS AGO: Complete darkness has fallen in Kelly, Kentucky. @Clayton_Sandell reports. #eclipse pic.twitter.com/Q6SRYYfyOK

– World News Tonight (@ABCWorldNews) August 21, 2017
Western Kentucky University:
Here's a time lapse of things getting dark right before totality at Western Kentucky University. Pretty wild! #eclipse pic.twitter.com/NoyElFbw84

– Ry Crist (@rycrist) August 21, 2017
From Washington Post photographer Jonathan Newton somewhere in Kentucky on the path:
Nashville:
☀️ > 🌑 > ☀️ in Nashville. #Eclipse #Eclipse2017 #MusicCityEclipse @NashSevereWx pic.twitter.com/OMQMb9e6x8

– Zack Massey (@zackmassey) August 21, 2017
From Titans stadium:
– Ashley Strauss (@AshleyStrauss) August 21, 2017
Texas A&M coach Kevin Sumlin:
#Eclipse2017 pic.twitter.com/N5FTcsW7Ja

— Kevin Sumlin (@CoachSumlin) August 21, 2017
Clemson head coach Dabo Swinney enjoyed it with some SunChips:
Coach Swinney–>a bag of @SunChips–> the #SolarEclipse#Clemson pic.twitter.com/TtwTx2G5Ey

— Clemson Football (@ClemsonFB) August 21, 2017
South Carolina's team:
THAT. WAS. AWESOME. #SolarEclipse pic.twitter.com/1Roku0RTYA

— Gamecock Football (@GamecockFB) August 21, 2017
Michigan's Jim Harbaugh:
Harbaugh checking out the eclipse outside Michigan Stadium pic.twitter.com/nPPKwUynuh

— angelique (@chengelis) August 21, 2017
Former presidents Bush:
Four generations of family taking in the partial eclipse today. Already looking forward to the next one in Texas in 2024! pic.twitter.com/3iSPh9iydA

— George Bush (@GeorgeHWBush) August 21, 2017
My view: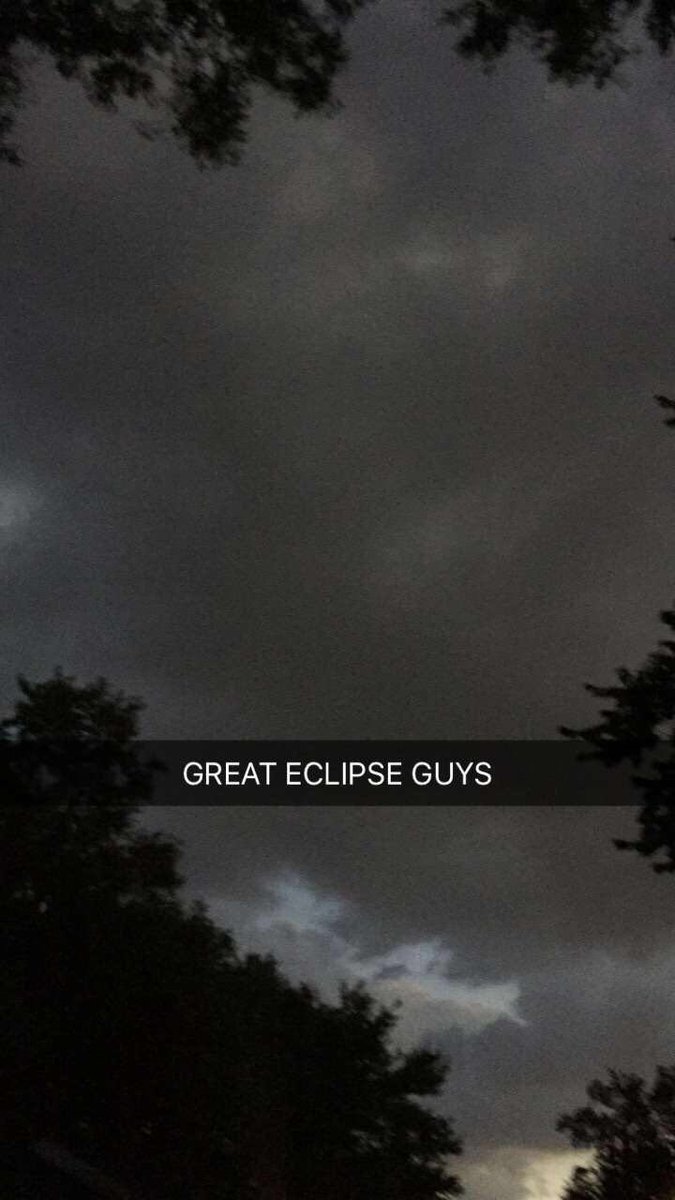 Whatever. It happens again in 2024.