WATCH: Terry Wilson talks about Kentucky's growth and being "unstoppable" on the Paul Finebaum Show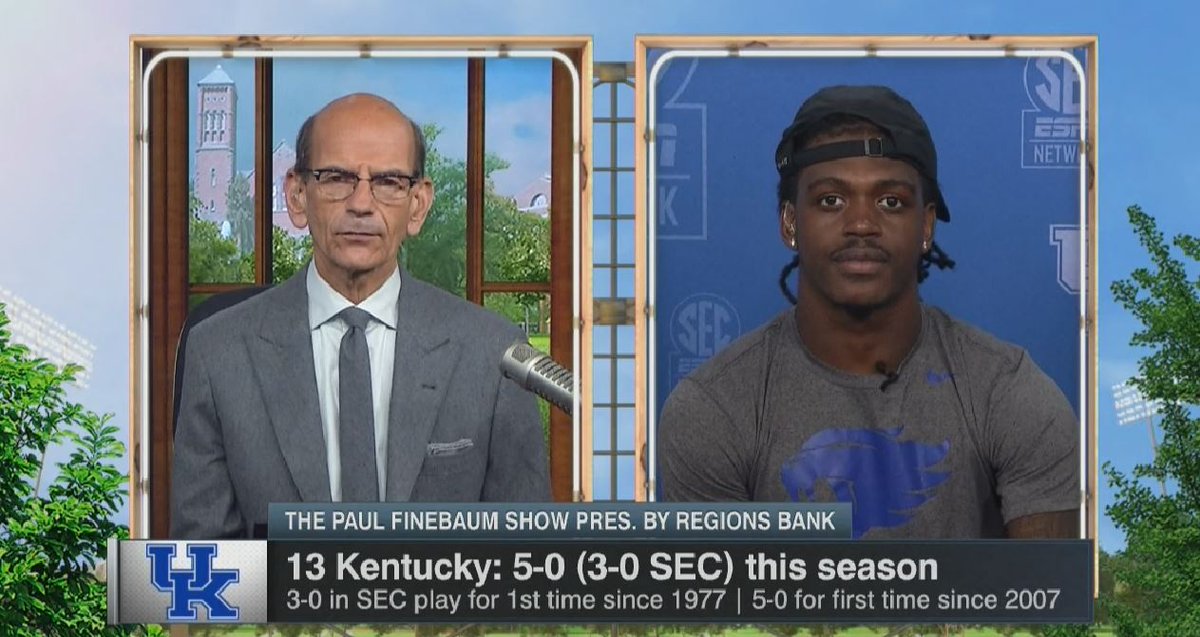 The media tour for Kentucky football players has been a wild one over the last few weeks, and it doesn't seem to be slowing down anytime soon. Sitting pretty at 5-0 on the year and 3-0 in conference play, just about every national outlet wants to talk to our beloved Wildcats. Tonight, it was quarterback Terry Wilson's turn in the spotlight. In an interview with Paul Finebaum on the Paul Finebaum Show, Wilson talked about how his team's performance on the road at Florida helped spark this epic run to the top-15. "That win showed us how capable we were as a team," Wilson said. "How good we were able to play if we play together. Once we got that win, the attitude, it shifted. Everyone started to lock in more, everybody started to take care of the little things. ...
That win over Florida showed us that if we play together as a team, we can be unstoppable."
He also talked about how fun it is to be in the position his team is in, how the Cats are preparing for Texas A&M in a hostile environment like Kyle Field, and more. Take a look below: Unstoppable, eh? I like the sound of that. Let's prove that on Saturday to become bowl-eligible and earn a spot in the top ten.