WATCH: Top plays from Kentucky's win over Chattanooga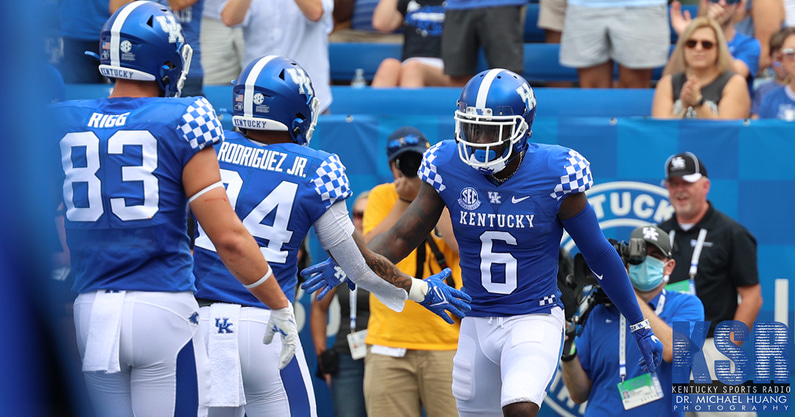 Kentucky Football's first score of the game, a jet sweep to Josh Ali, kicks off this week's round of the top plays from the game. Also included: Izayah Cummings' first career touchdown for the tight end room; Levis' other touchdown toss; and the play that secured the win, Tyrell Ajian's 95-yard pick 6 to extend the lead beyond reach.
Relive those moments in the new highlights package from Kentucky Wildcats TV.
Go Cats.