Wednesday Morning Rapid Fire: Kentucky's Improbable Vanderbilt Victory How?
 "I'm happy we won, but I don't know how we won this game."  
Calipari's brief postgame remarks
to Laura Rutledge summarize last night's game best.
A Win Undeserved?
 You might be thinking, 'This team didn't deserve to win.'  That does not mean it's UK's win is a bad thing.  Many believe you need to lose to learn from your mistakes, but it's much easier to correct what went wrong after a win.
Quade's Game-Winner
: It's even better with the Titanic music.
Kentucky somehow wins!!!!! Quade Green's coast-to-coast game winning layup is even better with Titanic music!!!! A thrilling win for @KentuckyMBB!!! #BBN ??? pic.twitter.com/ujZ2Xr6Ony

— ???TITANIC HOOPS??? (@TitanicHoops) January 31, 2018
Holy Shai
:  When UK needed somebody to be the man, Shai Gilgeous-Alexander was the man.  The Commodore killer became just the eighth Calipari player to score 30 points in a game.  His career-high performance increased his season total vs. Vandy to 52 points.
That First Half
: Vandy packed in their man-to-man defense and the Cats couldn't do anything to create offense.  Without any offensive penetration, there was not ball movement.  The result was ugly basketball.
LaChance's Mustache
: Can you see it?  Me neither.
LaChoke
: That's what we have to call him now, right?
Foul Them Out
:  Riley LaChance played more than 12 minutes in the second half
and 
overtime with four fouls.  Jeff Roberson played the final 8 minutes and overtime with four fouls.  The two Commodores combined for 36 points and Kentucky could not foul them out. Come on man!
Knox Put Em in a Box
: It was a cold start, with a strong finish (which sounds like an ad for an alcoholic beverage).  Six of Knox's 18 points came in overtime, including an And One with a minute to play.
Florida Lost
: Now Kentucky is tied with the Gators for second place in the SEC.  The Cats are just two games behind Auburn in the SEC race.
New Intro
: It's dope (but only if you click to watch it full screen).
Sick Cal
: The poor guy looked like he was going to keel over after the final horn sounded.  He had to leave the shoot-around early and did not stick around for the postgame press conference.  Whatever Cal has, he better keep it away from his players.  Until he's good to go, the team is in Kenny Payne's trusted hands.
Team No Sleep
:  Everyone deserves an extra cup of coffee this morning.
The Streak
: It's still alive.
Meanwhile in Washington
: Corporal Matthew Bradford was a guest of the President at last night's State of the Union address.  Prior to the speech at the Capitol, he visited Donald Trump in the Oval Office. [caption id="" align="alignnone" width="1200"]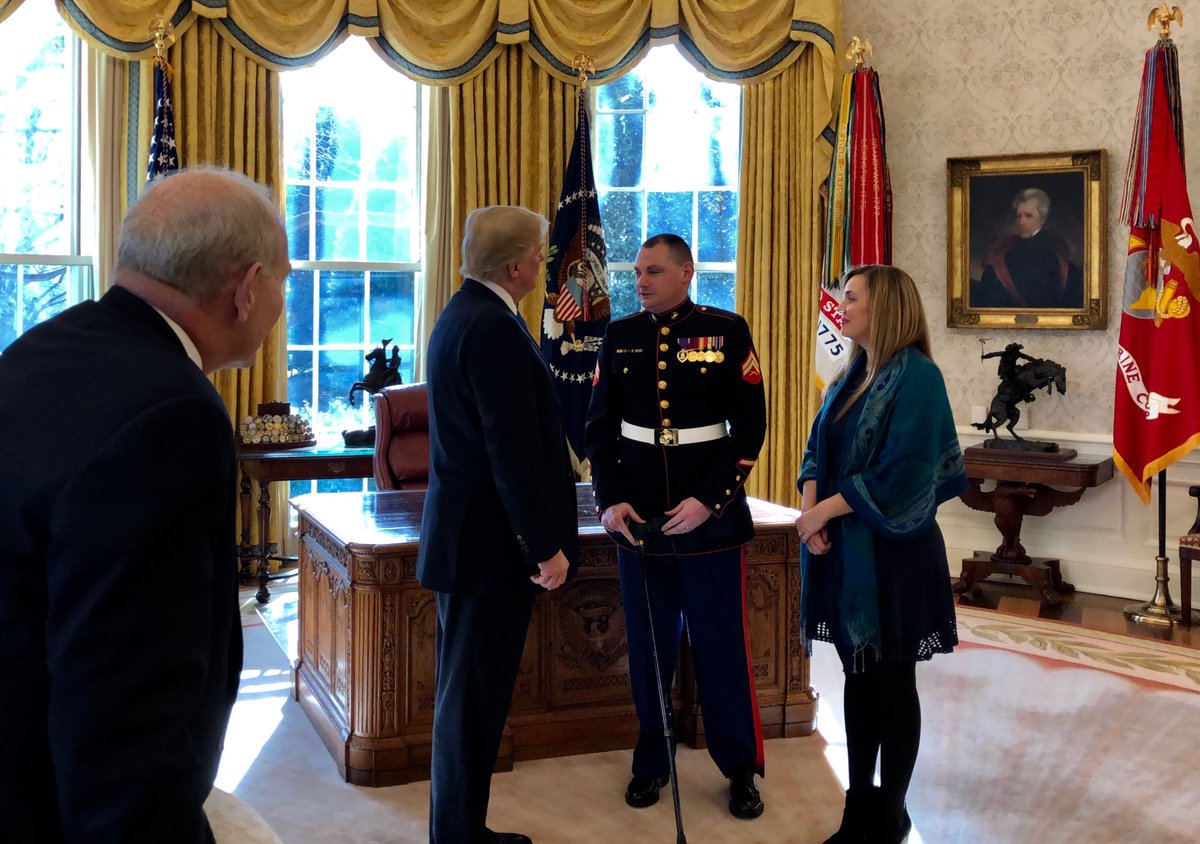 @Scavino45[/caption]
It's Bucci
[caption id="" align="alignnone" width="1200"]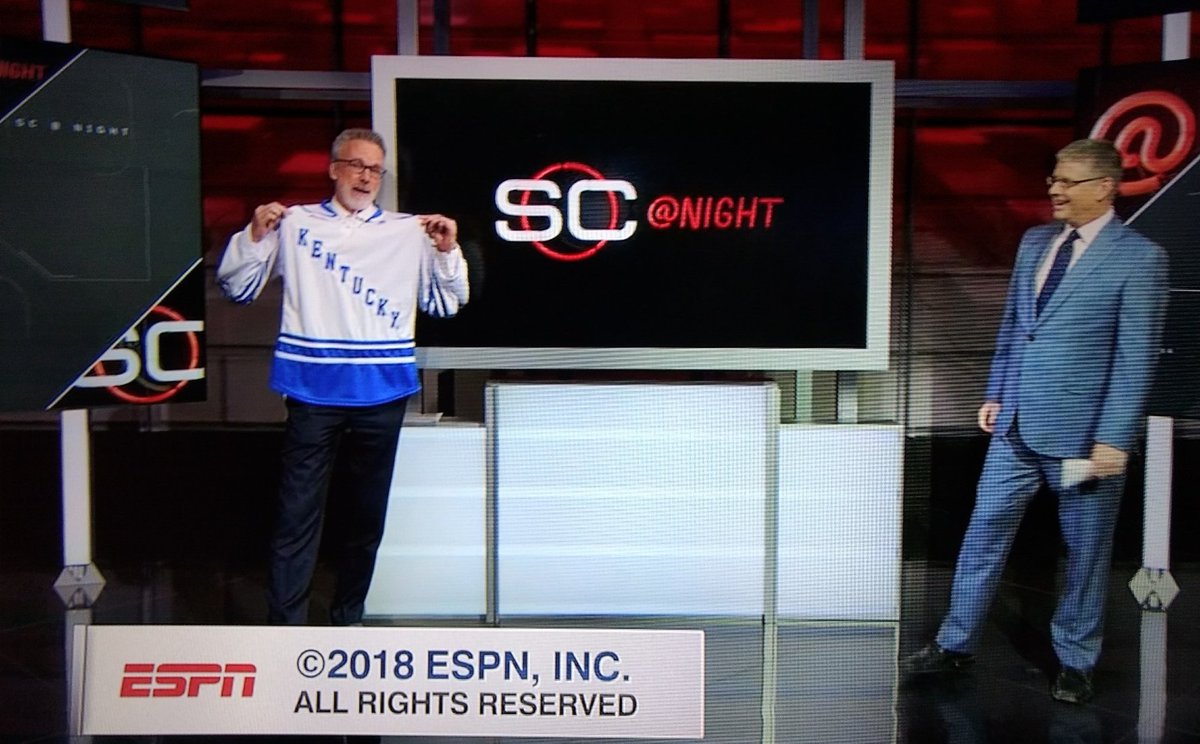 @Finna_Go_Ham[/caption] [mobile_ad]