Wednesday Morning's Practice Report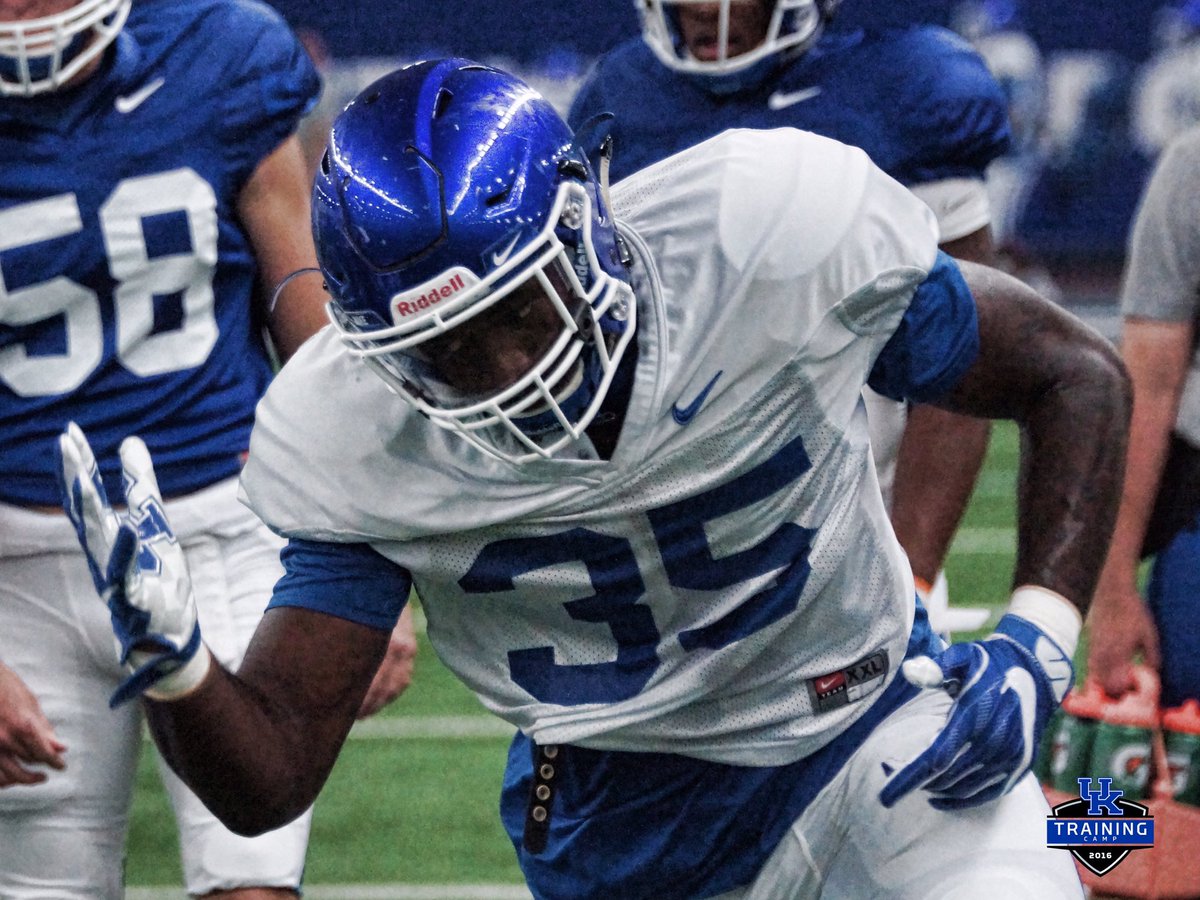 Stephen Johnson is Helping the Defense 
The dynamic dual-threat quarterback gives the offense a different look when he is under center.  If Drew Barker could not fulfill his duties, a running quarterback gives Eddie Gran's offense a different look.  This running quarterback is also a "tremendous help" to the defense.  It's no secret that UK has struggled against running QBs in the past.  Now, they get to practice against one everyday.
Eli Brown is a Bright Spot in the LB Room
During Saturday's scrimmage, the linebackers did not receive much praise, with coaches emphasizing the need for more and more live reps from the inexperienced group.  Not everybody had a bad day.  D.J. Eliot said Eli Brown played well as the starting Will-linebacker. He still has a lot to learn, but D.J. Eliot said, "He's probably made his biggest strides this training camp that he has since he's been here." New linebackers coach Matt House said his group needs to work on
eye control
.  "The fans in the stand can watch the play," House said.  "We gotta key what we're supposed to key in a particular formation or defense."
Courtney Miggins Provides Optimism on the D-Line
There are few known quantities on the defensive line, but one player D.J. Eliot can count on is Courtney Miggins.  After adding muscle in the offseason, Miggins has not missed a beat.  Eliot knows what he's going to get from Miggins, it's the rest of the defensive line that needs to improve.
Figuring Out the Blitz
As camp has progressed, the defensive packages have become more exotic.  As the blitzes increase, the alignments and assignments become more difficult.  Knowing what you're supposed to do is important, but it's just as important to disguise the play before the snap. "I'm not trying to beat the offensive coordinator, I'm trying to beat the quarterback.  I'm not trying to confuse the offensive coordinator, I'm trying to confuse the quarterback.  When they run a blitz, if they don't make it look a certain way, then that's not confusing the quarterback," Eliot said.