Weird or Awesome: The Cheez-It Bowl's "Feelin' the Cheeziest" hotel suites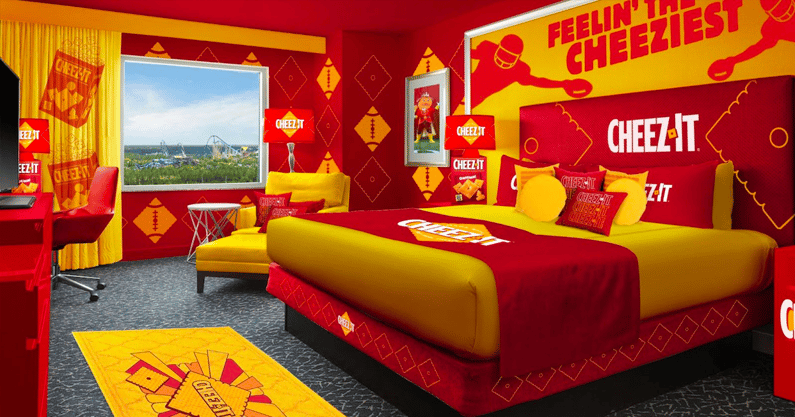 The Citrus Bowl has a new sponsor after Kentucky Football won two of the four Citrus Bowls sponsored by Vrbo. This year, Cheez-It paid for the naming rights to college football's seventh-oldest bowl game and the real winners in the deal are whoever gets access to the new "Feelin' The Cheeziest" hotel and in-stadium suites.
Look at these beautiful, cheesy abodes. Put me down as a vote for "awesome."
So who gets to sleep the cheeziest? According to the Cheez-It Bowl's press release, the famous snack brand hopes to sign two players from each participating team to Cheez-It's first NIL deals. Those four players will wake up in their own Cheez-It hotel suite on game day, complete with Cheez-It everything from the lamp to the pillows and orange and yellow mood lighting.
Additionally, some lucky fans will get to sleep in Cheez-It suites INSIDE CAMPING WORLD STADIUM where they will wake up in the endzone on game day.
So I'll now ask you, KSR readers: is this weird or awesome?
And where was this last year?!!! We have to get back to Orlando again.