Well, the Texas A&M Women's Football Clinic sure was sexist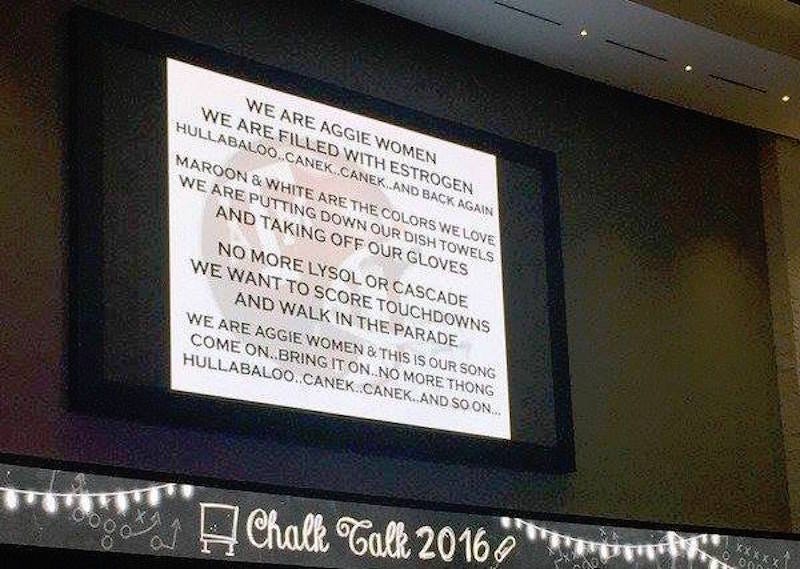 Many of you gave me grief for reporting Eddie Gran's period joke at the UK Women's Football Clinic last Saturday, but man, Gran looks like Rosie the Riveter when compared to the staff at Texas A&M. Yesterday,
Texas A&M held "Chalk Talk For Women," their equivalent of a women's football clinic
, and included was a reimagining of the "Aggie War Hymn," which essentially told the attendees to get back in the kitchen and make them a sandwich (no, really, I'm shocked those weren't actual lyrics):
We are Aggie women We are filled with estrogen Hullabaloo, canek, canek, and back again
Maroon & white are the colors we love We are putting down our dish towels And taking off our gloves
No more lysol or cascade We want to score Touchdowns And walk in the parade
We are Aggie women & this is our song Come on... bring it on... no more thong Hullabaloo, caneck, caneck., and so on...
If that wasn't bad enough, check out these slides from the blocking drill demo, via @AnwarRichardson: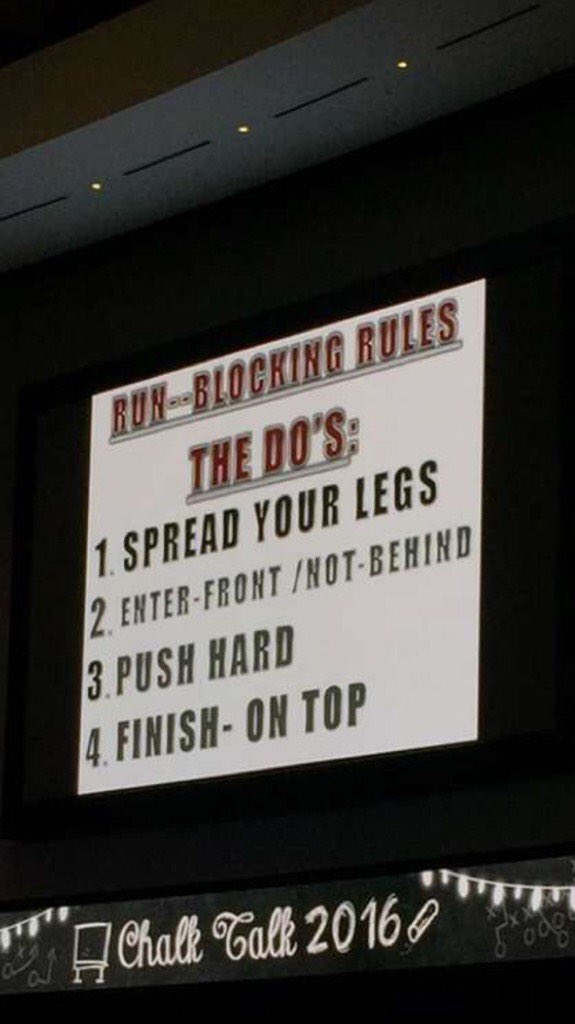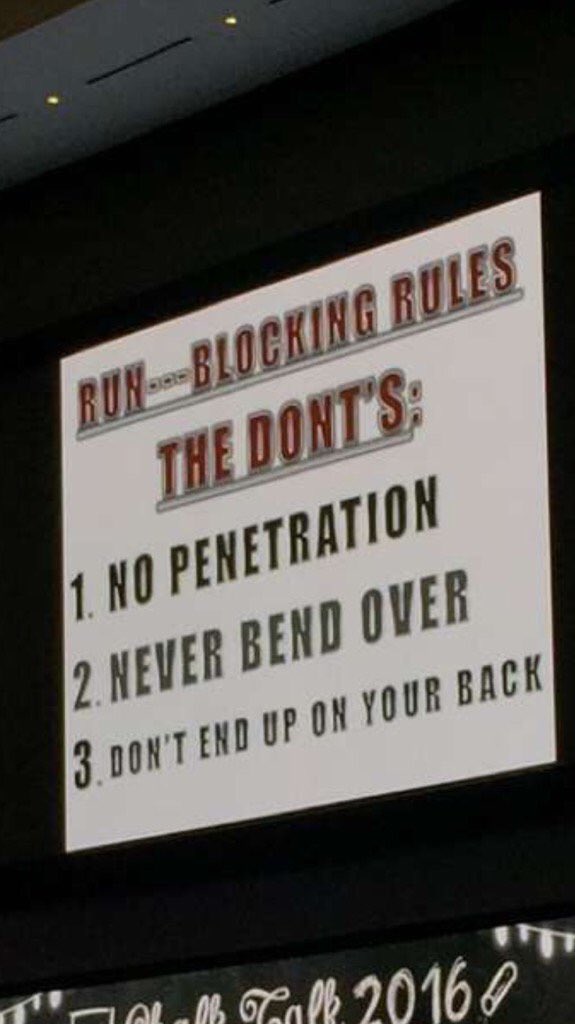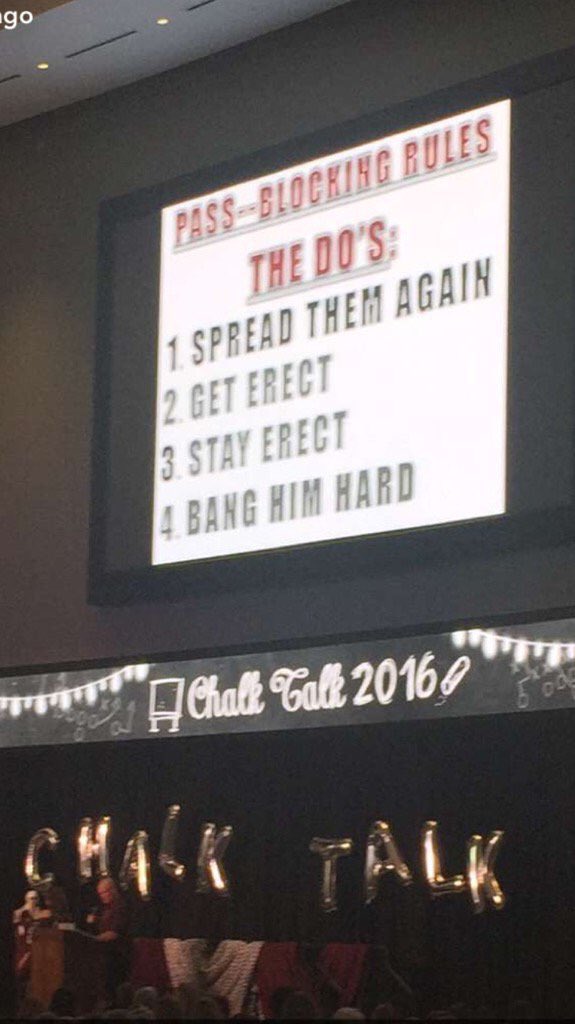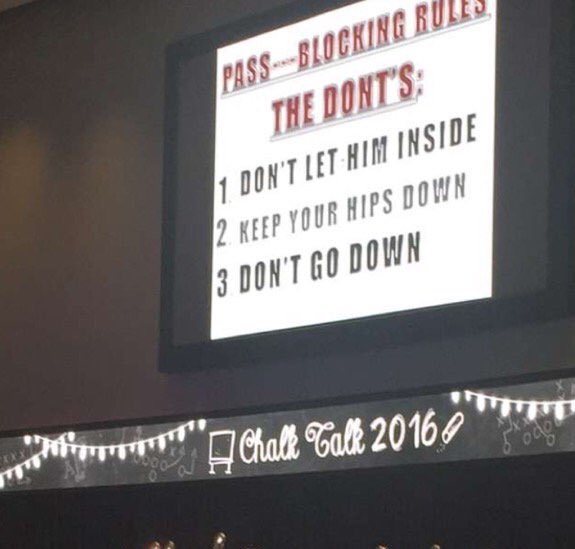 Be better, college football.
[Deadspin]
UPDATE
: ESPN is reporting
two Texas A&M coaches have been suspended for their role in the slide show
.