Wendy's KSR Top Ten Tweets of the Day
Summer's here and so is the perfect summer salad–Wendy's Strawberry Fields Chicken Salad. Made with hand-sliced strawberries and crisp Romaine chopped right in our kitchens. All topped with warm, freshly grilled chicken. It's only here for summer and it's only at Wendy's. At participating Wendy's for a limited time
___________________________________________________________________
You can be a part of Wendy's KSR Top Ten Tweets by using hashtags like #KSR #BBN or #KSRtopten. If we like what we see, it could be posted the next day. Now. On to the tweets:
#10 Mark Winslow
https://twitter.com/WinstonUK/status/607919626974982144 Matt needs to do a "caller pyramid" when he gets back so we all know where the regulars are at. Obviously John is at the top though.            
#9 Jeanna Sammons
https://twitter.com/theredhead72/status/607953662435074050 A trash collector's item.            
#8 Arthur J. Davis II
https://twitter.com/ArthurJDavis/status/607914622721617920 Actually, there is a closet.            
#7 Matthew Mahone
https://twitter.com/mmahone75/status/608006671462486016 Do I see Crean in the passenger seat there?            
#6 Kentucky FFA
https://twitter.com/KentuckyFFA/status/608051416805064704 [embed]https://instagram.com/p/3r7SASoxC8[/embed] This picture will make me always regret not being a future farmer.            
#5 Kentucky Josh
https://twitter.com/joshnwhithayes/status/608042600793178112 NO, JOSH. NO. It might get rid of him for a moment, but the long-term effects will not be good.            
#4 Devin Booker
https://twitter.com/DevinBook/status/608051626537021444 https://twitter.com/tulis3/status/608067548232478720 How could you forget best friends' day, Tyler? For shame.            
#3 Jon Hood
https://twitter.com/jonnylightning4/status/607743279543820288 Rule number one.            
#2 christopher williams
https://twitter.com/Blue_Catalac/status/607730325272338432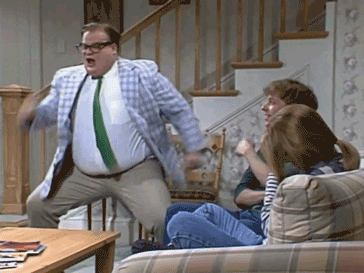 #1 Amanda Lemond
https://twitter.com/mandylemond/status/607944060540735489 Get well soon, Ryan!
@Hessler_KSR