West Virginia eliminates Ball State in Lexington regional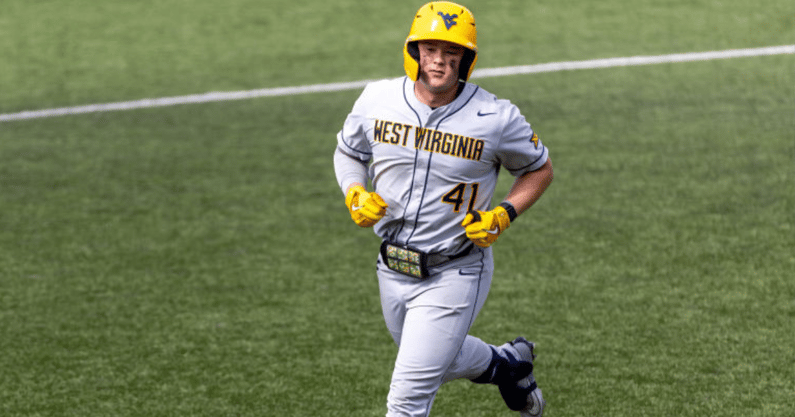 Ball State baseball's stay in Lexington was short-lived. The MAC champs bowed out of the NCAA baseball tournament on Saturday afternoon.
West Virginia bounced back from Friday night's bad ninth inning against Indiana to record a blowout win to extend the Big 12 co-champion's stay in the postseason.
The Mountaineers got a huge day from their superstar. Second baseman JJ Wetherholt delivered three hits and four RBI highlighted by a three-run shot to deep center field to give WVU an early 3-1 lead in the third inning.
Ball State would strike back quickly scoring four runs in the bottom of the third to take a 5-3 lead, but the game would be all WVU the rest of the afternoon at Kentucky Proud Park. The Mountaineers got three more home runs in the contest from designated hitter Logan Sauve, first baseman Grant Hussey, and catcher Dayne Leonard to provide some cushion. Holding an 8-5 lead entering the top of the ninth, head coach Randy Mazey's team put up a five-spot to put this game out of reach.
After starter Ben Hampton had a rough outing (3 IP, 7 hits, 5 runs), the bullpen delivered six innings of shutout baseball with Aidan Major and Noah Short combining to allow only one hit with nine strikeouts to close out the game.
Three remain standing in Lexington
No. 2 seed West Virginia became the first team to record a win in the loser's bracket in the Lexington regional. The Mountaineers will now play the waiting game until taking the field on Sunday afternoon. The Big 12 program will draw the loser of the Indiana-Kentucky contest on Saturday night.
We now know one of Kentucky, Indiana, and West Virginia will advance out of the region to the super regionals.
Saturday, June 3
Game 4: No. 1 seed Kentucky vs. No. 3 seed Indiana Game 2 (6:00 p.m. ET | SEC Network)
Sunday, June 4
Game 5: No. 2 seed West Virginia vs. Loser Game 4 (1:00 p.m. ET | TBD)
Game 6: Winner Game 5 vs. Winner Game 4 (7:00 p.m. ET | TBD)
Monday, June 5
Game 7 (if necessary): Winner Game 6 vs. Loser Game 6 (7:00 p.m. ET | TBD)