We've Been Doing it All Wrong!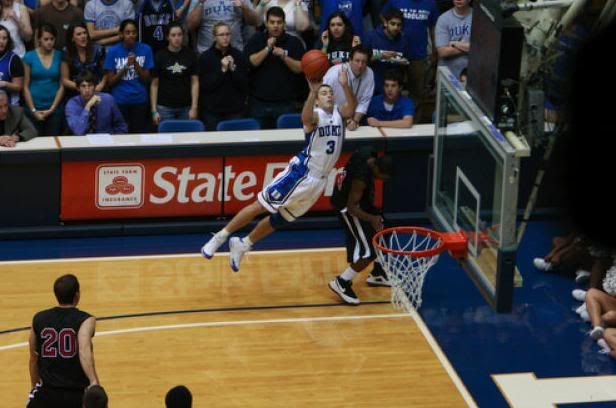 Pure.
OK, OK...so when you raise up, you heave your upper half towards a ducking defender. Right. That way, when you miss horribly, you either get a whistle or fall to the ground, effectively cementing your place in the Grit Hall of Fame. Unfortunately for society, Paulus did get a foul call on this play and three free throws. And Matt Jones
likes
the guy. If you click through, there is a triumvirate of pictures depicting this hellish, and all too often, occurrence. Paulus is a little b*tch (
Turtle Sports Report
)
THIS IS MATT
: For the record, I still hate the guy....its just that he was nice in person....I think it is part of Duke's brainwashing. And Evan, you will pay....