What an NBA Scout had to say about UK's Pro Day
[caption id="" align="alignnone" width="750"]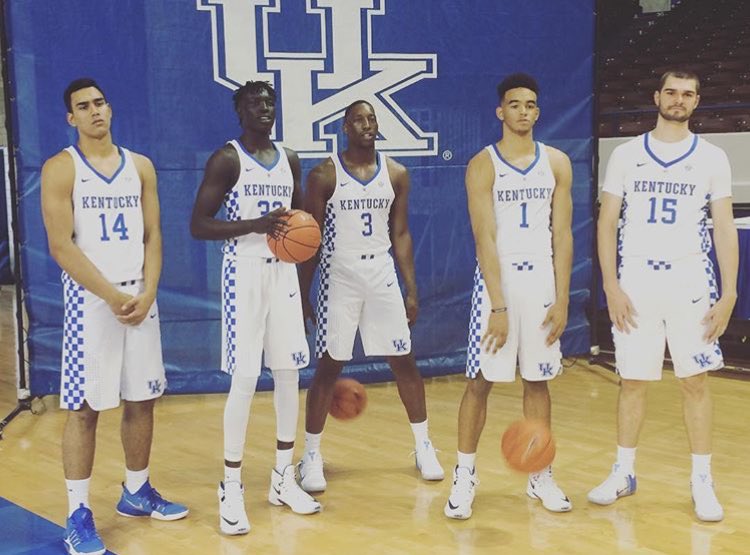 @The_SKJ
[/caption] Stories continue to stream in after UK's Pro Day.  Much of what we saw Sunday night was expected, but it's interesting to hear an outsider's perspective.
Gary Parrish of CBS Sports
had three questions answered by one NBA scout in attendance.  His answers will surprise you.
The Best Player: De'Aaron Fox
There's been high expectations set for the player who's been in the same breath as John Wall.  You always want to pump the brakes on those kind of comparisons, but according to this NBA scout, you better believe the hype.
The Biggest Surprise: Sacha Killeya-Jones
Nobody has been talked about less from the upcoming class than Killeya-Jones.  The other three McDonald's All-Americans are worth gawking over, Wenyen Gabriel's late-rising stardom captivated many, but Brad Calipari's shooting has probably been analyzed more than SKJ. Described by the scout as an
"X factor,"
Killeya-Jones isn't as flashy as the others, but just like the scout, I was surprised when I saw him play for the fist time.  When you see a tall, lengthy "stretch four," your mind doesn't think of somebody that will bang in the post.  Killeya-Jones attacks defenders, never shying away from contact in the post.  That part of his game will only improve as he adds weight; after all, he's put on 10 pounds of muscle since arriving on campus.
How Good is This Team?
"Gun to my head, I'd say they make the Elite Eight."
The scout provided that answer with plenty of caveats.  He doesn't believe this team is as good as some of Cal's other Final Four teams, but after visiting a few other schools believes this is a down year for college basketball. One thing we can both agree on: "They'll be a fun team to watch." [
CBS Sports
]