What do we make of this new photo of Zion Williamson?
Alright, let's have a serious talk for a moment. Get in the trust tree with me. It'll just be us so feel free to speak openly and honestly. Close that door behind you so no one hears us. Duke released a photo of Zion Williamson yesterday and I don't know how to react. At first glance I thought, "Duke sucks, Cats by 20 in November" and that was that. But then I really got a good look at the photo and now I don't know if Zion Williamson is an actual human being or not. I already had my doubts anyway.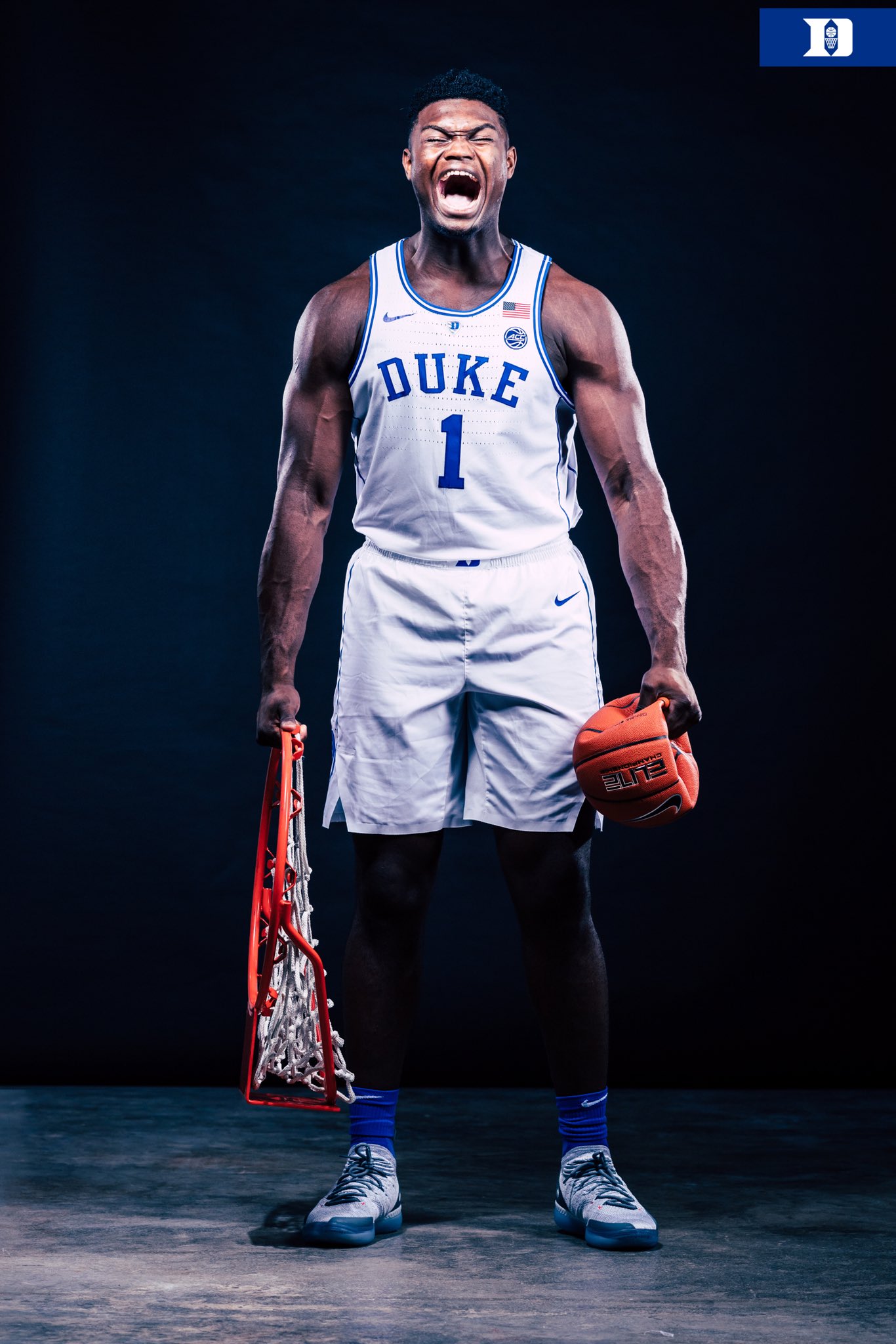 So should we just pretend like we didn't see that? I will if you think that's best. I'll move right along with life like I never clicked the link. Zion Williamson? Never even heard of her. Or do we at least acknowledge he looks like the villain in the next Avengers movie and he might've actually deflated that basketball with a single grip of his left hand? Either way, I just want to make sure we're on the same page in our approach here. I don't want to zig while you zag, or act all tough and unimpressed while you're hiding under a table behind me. Discuss.