What do you expect the attendance numbers to look like against New Mexico State?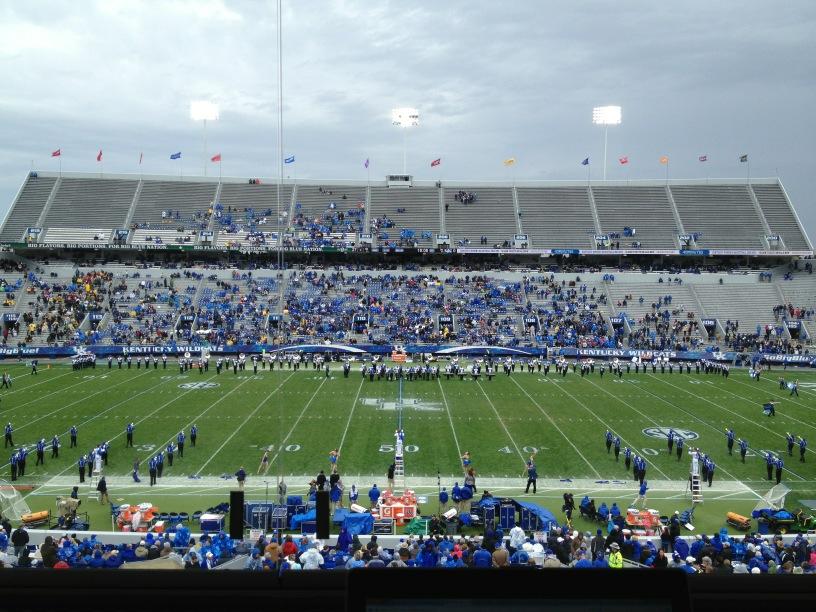 As the Florida game progressed, I realized more and more that next weekend's matchup against New Mexico State may be an empty one. Fans all over social media, message boards, and call-in radio shows have announced their protest of the Kentucky football program until a major change is made, opting for staying at home against the Aggies this Saturday rather than spending another dime on this team. After an ugly loss, fans always have the "take my ball and go home" mentality,
but this week may be different
. There is genuine hate towards the coaching staff right now coming from former players and fans, and the ship may be sinking. Fans are calling for Mitch Barnhart, Mark Stoops, and DJ Eliot's jobs, the torches and pitch forks are out.
All in all, it's ugly
. During Joker Phillips' final year at Kentucky, the Vanderbilt game was the final blow in fans jumping off the Titanic. Though UK announced the attendance at roughly 44,900, it was reported that just under 
19,000 fans were actually in seats
(as you can tell in the picture above). Those who actually put themselves through that travesty sure witnessed a spectacle, where Kentucky lost the matchup 40-0. Though the Vandy game was in November of 2012, and Joker Phillips had been on the hot seat for several weeks at that point, we're seeing similar criticism of the coaching staff, sparking the question:
How will Saturday's attendance against New Mexico State compare to Vanderbilt in 2012?
  http://poll.fm/5o1sd   Personally, I believe a good chunk of fans will stand by their protests, and attendance will be down for the game. I'm expecting roughly 35,000 in seats, mostly because they have so much time and money invested in the program this early in the season that they're not willing to give up all hope just yet. Put up a dud against New Mexico St.? Then you're talking about major problems in the immediate future.
Let's just hope we see some success next Saturday.