What questions do Kentuckians google more than any other state?
What questions do residents of Kentucky google more often than any other state? 
The answer might surprise you:
KENTUCKY:  What are jorts? / How to pass a drug test? / What is catfishing? / How to make a baby? / What is hemp? / Who is Siri? / Which side is your appendix on?
Now, to be clear, this list doesn't represent what each state googles the most; it shows which searches each state googles more frequently than the other states in the US. How did they figure it out? Estately's researchers used Google Autocomplete to compile hundreds of the most common questions Americans type into the Google search bar, then ran those searches through Google Trends to determine which state queried each of these selected searches the most over the past 12 years. I guess it can get a little confusing when "What are jorts?" gives you two results in the state of Kentucky: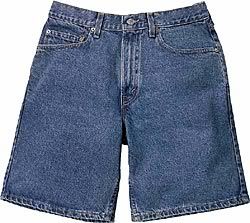 In other news, what in the heck are people in Georgia up to??
[Estately]