What we learned during first transfer portal window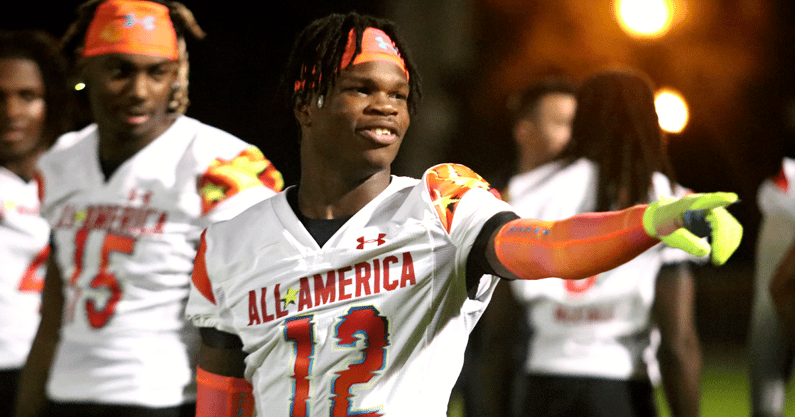 College football gets downright wonky during December. While teams are preparing for postseason games and the coaching carousel is operating at full speed, important roster building must be done. Coaching staffs have added a six-week transfer portal window along with the early signing period. It's a lot.
Add in the extra year of eligibility that players have due to COVID-19 and that has just thrown gasoline on the fire in the player movement era. We just went through a very busy period with heavy transfer action as teams looked to improve their roster and quickly recover from unexpected departures.
After touching on both the SEC East and SEC West, it's time to take a step back and recap what we learned in the first-ever transfer portal window. Let's dive in.
Roster flips are now easier
After the transfer rule went into effect, the entire state of roster building change. The NCAA then adjusted its yearly rule on how many scholarship players a program could add in a single offseason. That has immediately helped new coaches that were originally put in a hole in the early signing period era.
Roster flips can occur quickly in college football.
In year two under Mel Tucker, Michigan State added 33 players (18 high school prospects and 15 transfers). That helped lead to a 11-2 season with a top-10 finish with tailback Kenneth Walker III becoming an All-American after spending the rest of his college career at Wake Forest. Last season, we saw Brian Kelly bring home an SEC West title at LSU. Before the season started, the Tigers added 15 high school prospects and 19 transfers. Former Arizona State quarterback Jayden Daniels should be your preseason All-SEC quarterback this summer as he returns for year two at LSU. Out at USC, Lincoln Riley added 19 transfers before the 2022 season. The Trojans were back in the Pac-12 title game and former Oklahoma quarterback Caleb Williams brought home the Heisman Trophy.
Rebuilds can now happen very quickly in college football. Some new coaches are hoping to follow a similar blueprint.
In his first recruiting cycle, Deion Sanders added 24 transfers and former five-star recruit Travis Hunter should be one of the best players in college football this fall at Colorado. Jeff Brohm has added 12 transfers to help replenish the Louisville roster affected by a coaching change. Matt Rhule is expected to add 38 players (27 high school recruits, 11 transfers) to Nebraska's 2023 roster. That's 44.7 percent of the available 85 scholarships being spent in one recruiting cycle. But Kenny Dillingham has done more with 45 additions at Arizona State. That's 52.9 percent of the available scholarship capital.
Rebuilds can happen fast and that means less patience for coaches to get things turned around. It's not unreasonable for schools and fan bases to expect wins right away as coaching staffs can get more of their guys into the program quicker in the transfer portal era.
Mike Norvell has found his niche
Heading into the 2022 season, Mike Norvell had a must-win situation at Florida State. The former Memphis head coach was just 8-13 through two years in Tallahassee and desperately need show that he could win games for the Seminoles. That proof of concept happened in 2022.
Florida State finished the year at 10-3 with statement wins over Florida, LSU, Miami, and Oklahoma. Those name-brand wins matter when you are trying to rebuild a program. Before the big year, FSU added 14 transfers and three played huge roles.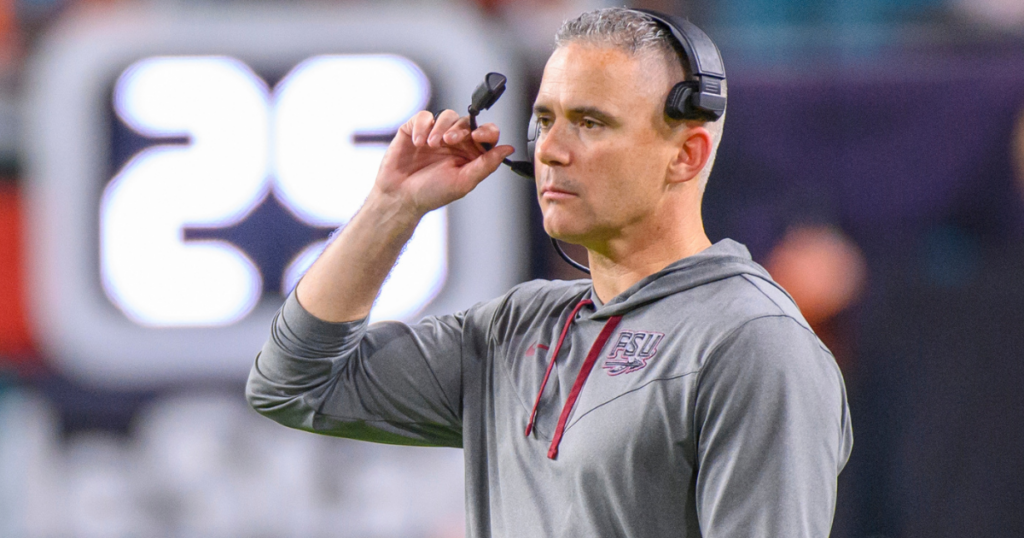 Trey Benson (RB, Oregon), Jared Verse (EDGE, Albany), and Johnny Wilson (WR, Arizona State) will each be back in 2023 along with Jordan Travis (QB, Louisville). Each should be a preseason All-ACC selection. They'll be joined by 10 more transfers and most of those additions should be stepping into starting roles. Through four recruiting cycles under Norvell, Florida State has an average star rating finish of just 18.75 and that is not good enough to compete for national titles. However, effective transfer portal usage is raising the ceiling in Tallahassee.
Florida State will be the ACC favorite and a trendy College Football Playoff pick in 2023 because of the work done by the Seminoles in the transfer portal.
Kentucky has efficiently used this roster building tool
Under Mark Stoops, Kentucky has found its sweet spot when using the transfer portal. High school recruiting remains the most important part of the recruiting operation in Lexington, but the Wildcats have done a very good job of addressing key positions without needing to spend a ton of scholarship capital.
Over the last three offseasons, Kentucky has added 21 scholarship transfers and never more than eight in a single offseason to this point. The additions have specifically come at big areas of need.
Will Levis (Penn State) and Devin Leary (NC State) stepped in when the Cats needed a starting quarterback. Wan'Dale Robinson (Nebraska) was a one-and-done receiver who helped Kentucky's passing game get on track. Dare Rosenthal (LSU) also was a one-year player who filled a huge role at left tackle.
In this most recent cycle, Marques Cox (Northern Illinois) is stepping in at left tackle. Jantzen Dunn (Ohio State) and JQ Hardaway (Cincinnati) are battling for a starting position at cornerback. Kentucky has done an efficient job utilizing the portal to fill holes on the roster but still valuing the traditional recruiting model.
Inexact science
Football fans love transactions. Sometimes, the offseason action can be more exciting than what happens on the field because hope can be sold in the offseason before the wins or losses start stacking up in the fall.
High school recruiting has often been called an inexact science. There are blue-chip busts and low three-star recruits who become stars all of the time. Sometimes the rankings are really good and sometimes sleepers fall through the cracks for a plethora of reasons. The same can be said with the transfer portal.
In many instances, players are leaving schools for a reason. Many times it could be that they simply weren't good enough to play at their current program. Or there could be conflicts with coaches. Or they could just want to move closer to home. Or a NIL financial package could be bigger somewhere else.
There are a lot of moving parts and that makes transfer portal action hard to handicap. But it's also what we love about the sport. Hope can be sold and teams can now be rebuilt quicker. It's a change from the old guard but leads to more anticipation in the summer as programs are truly just one offseason away from becoming a potential contender in college football now.
Luckett's favorite additons
— Dominic Lovett (WR, Georgia): The Missouri transfer is staying in the SEC East and could be a great fit with Ladd McConkey in Athens. Lovett excelled in the slot last season but is at his best as a vertical weapon. The former four-star recruit was one of the better explosive play receivers in college football last season. That's exactly what the Bulldogs needed to address this offseason.
— Brennan Armstrong (QB, NC State): Things got ugly for Brennan Armstrong under new head coach Tony Elliott at Virginia. But it wasn't that long ago when the lefty from Ohio threw for over 4,000 yards. Armstrong will get a chance to reunite with former Virginia offensive coordinator Robert Anae at NC State who just did a wonderful job developing Garrett Shrader at Syracuse. The Wolfpack could become a real threat again in the ACC Atlantic.
— Ali Jennings (WR, Virginia Tech): In year one under head coach Brent Pry, Virginia Tech was woeful on offense. Most notably, the skill talent was severely lacking in Blacksburg. Ali Jennings will help change that. The former West Virginia transfer averaged over 17 yards per reception the last two seasons at Old Dominion with 116 catches for 2,025 yards and 14 touchdowns. Jennings can be an All-ACC performer in 2023.
— Duce Chestnut (CB, LSU): Duce Chestnut spent two seasons at Syracuse and became an immediate starter for the Orange as a true freshman. The cornerback recorded 83 tackles and 13 passes defended becoming one of the better corners in the ACC. Now the junior will move to LSU where he'll be an instant starter that can give the Tigers some high-level play in the secondary.