What will Amile Jefferson do now?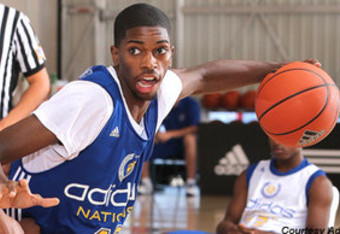 With Anthony Bennett out of the power forward picture for Kentucky next season,
nothing stands in the way of Amile Jefferson joining the Cats
-- if he wants to, of course. Jefferson's decision has been pushed back further than LeBron James' hairline, considering he was reportedly down to Duke and NC State and close to making it final back in January. But now, here we are in early May, and Amile is still out there waiting around for his time to pounce on a school. That time could be now. Say what you want about Duke or NC State being the favorites, I'm not buying it. If those were the only two schools in legitimate consideration, Jefferson would've had everything he needed to know once the Wolfpack's CJ Leslie and Duke's Plumlee #1 made their decisions to stay. But if he's still had eyes for the Wildcats this whole time, it would make sense to keep pushing off a decision to see how UK's roster would stack up after any guys in front of him -- I'm looking at Anthony Bennett -- made their decisions first. Now that UK is out of the running for Bennett, the 4-spot on Kentucky's roster is up for grabs. It'll be interesting to hear what Jefferson has to say this week, now that Coach Cal will put the full court press on him. I bet we'll hear a little more chatter about the possibility of a Jefferson/Noel duo in blue. Go Cats.