Who is the better flexer? Benny Snell or PJ Washington?
[caption id="attachment_238789" align="alignnone" width="1472"]
© Kyle Terada | USATSI[/caption] PJ Washington brought us the mean mug and flex last basketball season. Benny Snell took a page out of Washington's book and flexed after scoring his only touchdown against Murray State. So Big Blue Nation, do we have a flexing controversy? Who has the better flex?
[caption id="" align="alignnone" width="1351"]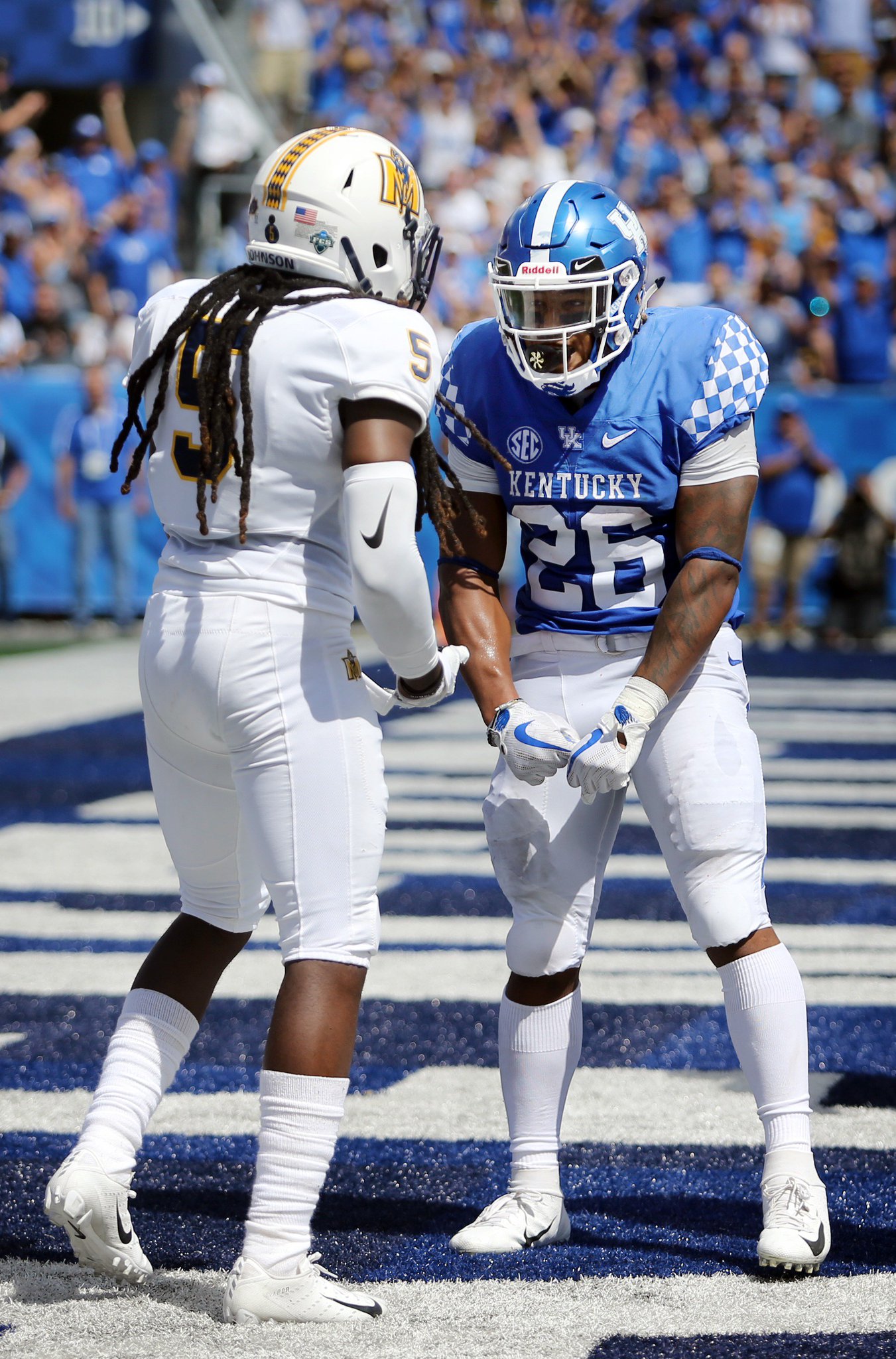 UK Athletics[/caption] Benny appears to be smiling or grinning and clearly needs to work on his mean mug. I think PJ should take out a page of Benny's book and start wearing awesome mouthpieces this season.