(Happy 4th Birthday, Tin Roof)
  With Kentucky fighting, scratching, and clawing to make the 2013 NCAA Tournament, it wouldn't hurt to have
a little help from around the country
to open up an easier path to the big dance. Tonight, there are four college basketball games that could be of assistance to Kentucky if the outcomes play out the way we'd like. Here are the four games, plus a bonus game, and which team you should root for to come out victorious...  
OLE MISS 
vs. Alabama, 9:00 p.m. (ESPNU) This one matters the most to Kentucky, as the Cats still have the chance to leap Alabama in the SEC tournament seeding.  Kentucky needs Alabama to lose at least one of its remaining games to have a shot at earning the two seed in Nashville, and an Alabama loss in Oxford tonight will open the door for Kentucky to control its own destiny. Ole Miss still has a small glimmer of hope of making the big dance, but with Saturday's loss to Mississippi State and a head-to-head loss against Kentucky, I can't imagine the Rebels making it in over UK if the Cats do what they need to do. Go Rebels.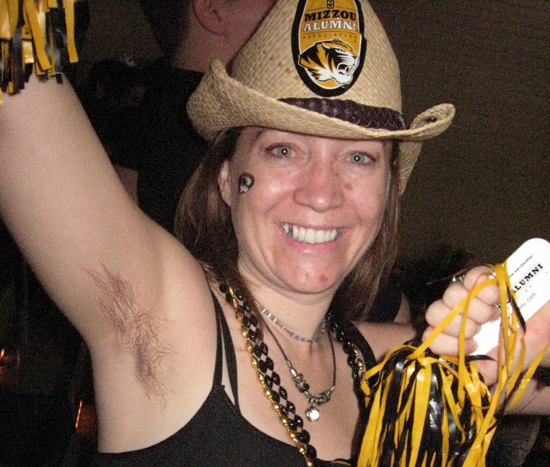 MISSOURI 
vs. Arkansas, 7:00 p.m. (ESPN) With Missouri being the only quality win Kentucky has at this point, it's important for the Tigers to stay in the top 50.  Yeah, Missouri only trails Kentucky by a game in the SEC standings, but UK holds the tiebreaker so a win over Georgia or Florida will keep the Cats ahead of the Tigers in the tournament seeding. And it'd be nice to see Missouri hang on to that four seed so it's on the other side of the SEC tourney bracket with Florida.  That's a matchup Kentucky needs to avoid on Friday and Saturday. Go Tigers.  
MARSHALL 
vs. Southern Miss, 7:00 p.m. Southern Miss is currently sitting with Kentucky on the outside looking in, and a loss to 12-17 Marshall tonight would almost certainly keep the Golden Eagles out. Kentucky defeated Marshall, 82-54, in Rupp Arena earlier this season; now we're asking for a little help in eliminating a team that could compete for a spot in the dance. Go Thundering Herd.  
UNLV 
vs. Boise State, 10:00 p.m. UNLV is in the tournament and could help Kentucky's chances of making the dance by adding a loss to Boise State's resume tonight.  Boise State is currently in Joe Lunardi's Last Four In with an 8-6 record in the MWC and a 20-8 record overall. Boise's last two games are against two projected tournament teams, so Kentucky would like to see the Broncos drop at least one, preferably both. Go Rebels.  
OHIO STATE 
at Indiana, 9:00 p.m. (ESPN) Just because. Go Buckeyes.