Will Levis Dislocates Finger on Ole Miss Safety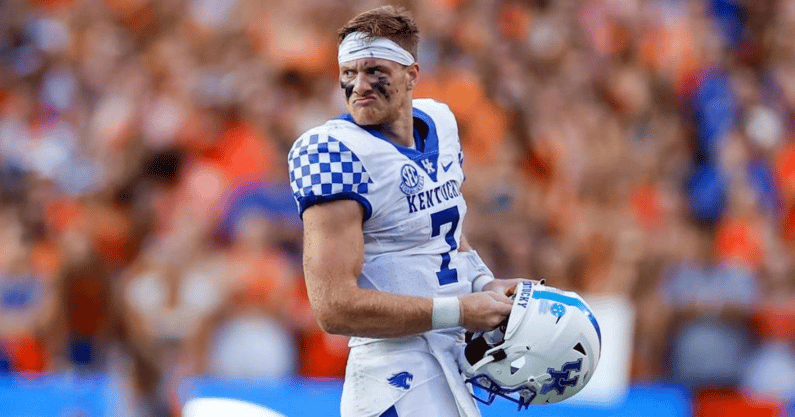 When it rains it pours. Not a whole lot is going Kentucky's way in Oxford, especially once Will Levis dropped back to pass deep in his own territory.
Facing a third and long, instead of waving the white flag with a run, Rich Scangarello dialed up a downfield pass to try to move the chains. Ole Miss brought the blitz and it got to the Kentucky quarterback.
Will Levis avoided the sack, but threw the ball away in his own end zone. The intentional grounding penalty resulted in a safety for Ole Miss.
While going to the turf, Will Levis tried to break his fall with his left hand. The Kentucky quarterback dislocated his middle finger. Fortunately, it's on his non-throwing hand. The UK training staff taped it up and he will be able to return to the game. In addition to the finger injury, he has a left ankle and foot injury. He's fighting through the pain, but still, that injury was gnarly.
Stop scrolling if you're grossed out by gnarly injuries.
Seriously, stop scrolling now.