Will Levis named Manning Award QB of the Week for second time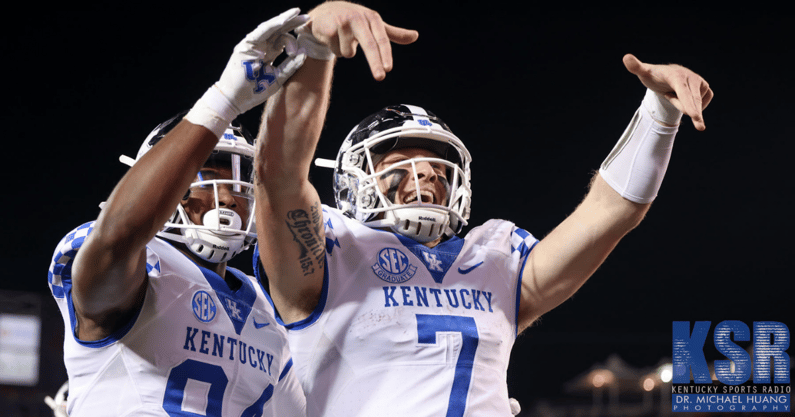 Will Levis accomplished something this season that no other player in the country was able to match: win the Manning Award Quarterback of the Week two times during the 2021 season.
The news was announced on Thursday afternoon that Levis, who rushed for four touchdowns in a dominating performance against the Louisville Cardinals last weekend, earned QB of the Week honors once again. The Kentucky gunslinger's four rushing scores tied a program record, which he complemented with 14-18 passing for 149 yards and zero interceptions.
The Wildcats took easy care of the Cardinals in the rivalry matchup, cruising to a 52-21 victory. Levis earned MVP honors following the Governor's Cup and was named a College Football Performance Awards National Performer of the Week honorable mention.
Levis was previously named the Manning Award QB of the Week during UK's season-opener against ULM. He tossed for 367 yards and four touchdowns on 18-26 passing in that 45-10 win.
On the season, Levis has completed 216 of his 325 pass attempts for 2,593 yards, 23 touchdowns (the most since Mike Hartline in 2010), and 12 interceptions. He also added 387 more yards on the ground behind 92 rushes, finding the endzone a team-high nine more times.
The Manning Award Quarterback of the Week was established in 2004 to honor a trio of famous Manning family QBs, including Archie, Peyton, and Eli. Using my unquestionable logic, this means that Levis is just as good if not better than Peyton Manning.
But in all seriousness, congrats to Will! Now let's get you locked in for the 2022 season.