Will Levis makes Todd McShay's Preseason NFL Draft Prospect Rankings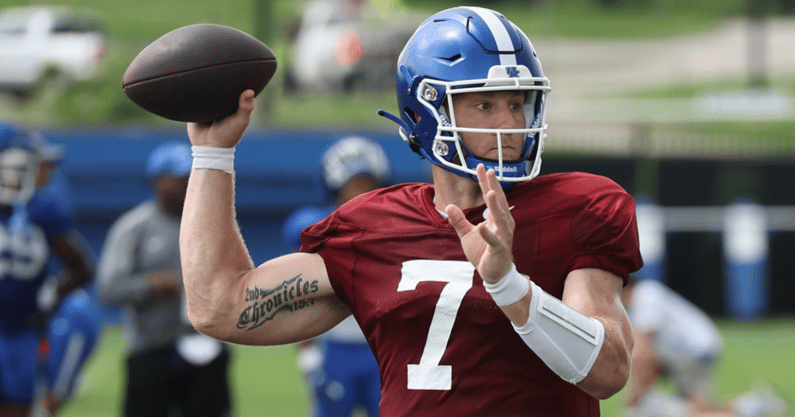 With college football season comes NFL Draft scouting season. ESPN Senior Writer Todd McShay released his Top 50 NFL Draft prospect rankings this morning, and, not surprisingly, Kentucky's Will Levis made the cut. McShay ranks Levis No. 21 overall based on his NFL-ready talent entering the 2022 season with a grade of 89/100.
A former backup at Penn State, Levis now operates a quick-paced, quick-hitting offense at Kentucky where his fast decision-making fits perfectly. He has a relatively quick release and a strong arm — the ball jumps off his hand with velocity. Levis is light on his feet and shows good agility eluding the rush, knowing when to climb or slide to extend. And while he hangs tough in the pocket, he also knows when to tuck the ball and run. But I'd like to see him get more reps making full-field progression reads and downfield anticipatory throws. Levis threw for 2,826 yards, 24 touchdowns and 13 interceptions, and he added 376 rushing yards and another nine scores on the ground.

Todd McShay, ESPN
As you know by now, Levis is a trendy top-ten pick in several major mock drafts Yesterday, Kentucky offensive coordinator Rich Scangarello raved about Levis after practice, noting all the pro interest the quarterback has received so far this preseason.
"We've had so many pro scouts come through and I know a lot of guys in the league, to talk to them, they all want to know about Will. I will say this again, I don't know that I've had more fun coaching than I've had the last couple of months that I can remember being here. This environment, the players, the whole setup the coaches created and I'm really, really, really enjoying coaching Will. He's going to have the chance to do something pretty cool this year."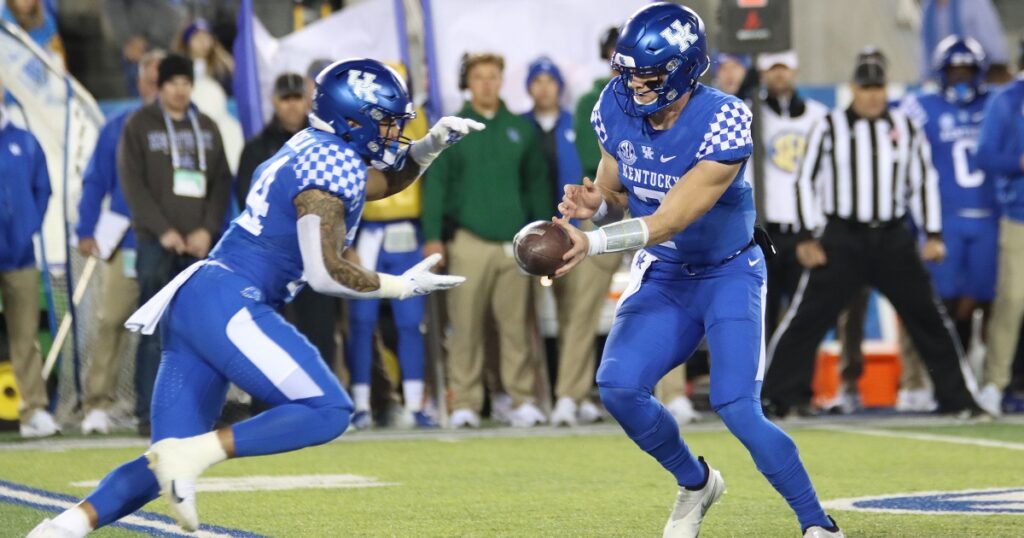 Levis, Rodriguez Top 10 in position rankings
McShay also unveiled his position rankings this morning. Levis is No. 3 among quarterbacks behind Ohio State's CJ Stroud and Bryce Young, who have grades of 95 and 94, respectively. Chris Rodriguez is No. 7 among running backs rankings with a grade of 70.
Bijan Robinson, Texas (91)
Jahmyr Gibbs, Alabama (86)
Kenny McIntosh, Georgia (85)
Sean Tucker, Syracuse (82)
Rasheen Ali, Marshall (80)
Zach Evans, Ole Miss (79)
Chris Rodriguez Jr., Kentucky (70)
Devon Achane, Texas A&M (68)
Tank Bigsby, Auburn (66)
Zach Charbonnet, UCLA (61)
The fact that six of the top ten running backs on this list play in the SEC shows you it really does just mean more.