Willie Cauley-Stein: A Hairstyle History
Today, Willie Cauley-Stein worked out for the New York Knicks, who have the fourth pick in next week's NBA Draft. It's hard to believe it's been almost five years since we first heard of Willie, and even harder to believe that since then, the gangly sidewalk chalk artist/football player has evolved into a potential top ten NBA draft pick. Willie has transformed off the court as well, from a clean-cut teenager into a trendsetter who, like most college kids, took full advantage of his time at school to experiment with his look. That style evolution will most certainly continue in the NBA, but before he embarks on that journey, let's look back at
five years of Willie Cauley-Hairstyles
...
(All pictures via 247 Sports or KSR unless otherwise noted.)
2010:
Willie first came onto the recruiting scene in the summer of 2010, when he began playing with Spiece Mo-Kan. As a 16-year-old, Willie Cauley hadn't yet experimented with his hair, keeping it clean cut and casual.
2011: Willie becomes a bigger name on the recruiting circuit and with the exposure come his first new hairstyle. Willie starts growing a fro with a bleach streak, something we'll see later in his career at UK. Willie committed to UK in November 2011, which is around the time this picture of him surfaced: Willie's wearing a hat (Kansas at that!), so this picture has nothing really to do with his hair, but it would be wrong to do a retrospective on him and not include it.
Spring 2012: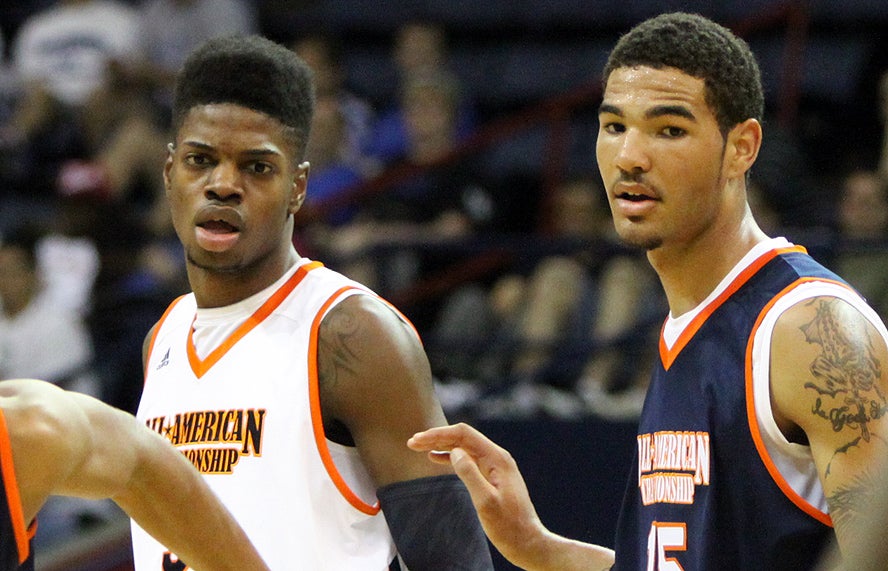 In spring 2012, Willie faced off against Nerlens Noel in the All-American Championship, a nice preview of what was to come at UK in the fall. Willie trimmed his hair back down and got rid of the bleach streak, but showed off some new facial hair. Yes, that is a line beard.
Fall 2012: Freshman Year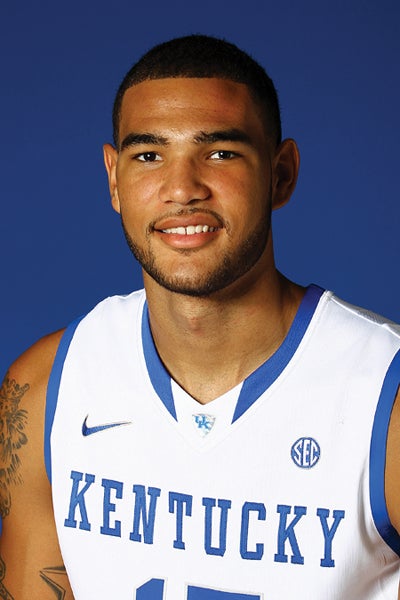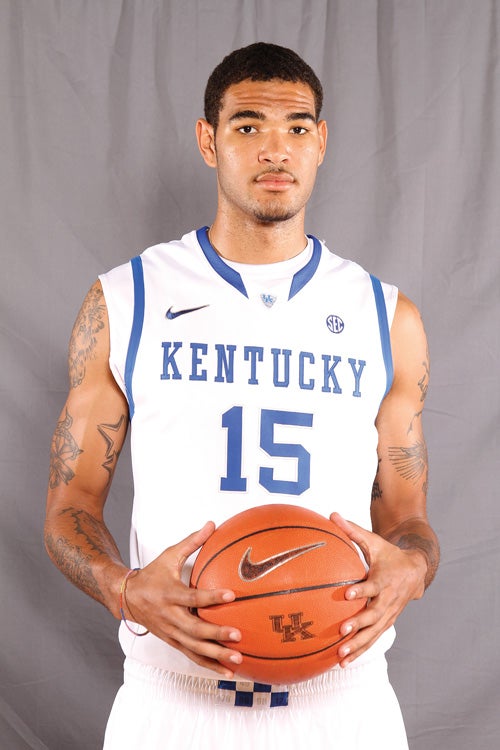 As a freshman, Willie first identified with UK fans as the big guy with the headband. The headband became a part of Willie through his UK career, and in turn, an integral part of many fan theories. More on this later.
Spring 2013: Freshman Year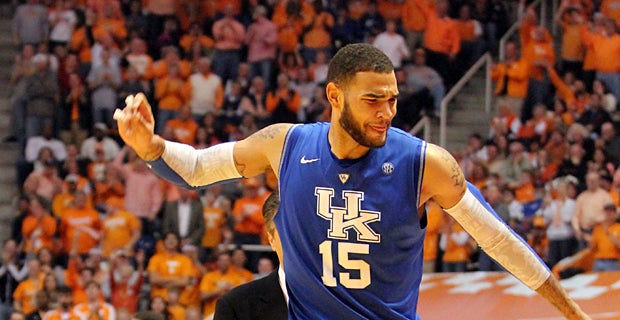 Willie grew out a beard but quickly shaved it after UK's humiliating 30-point loss at Tennessee. He debuted a cleaner look with a shaved in curl for UK's Gameday game against Missouri: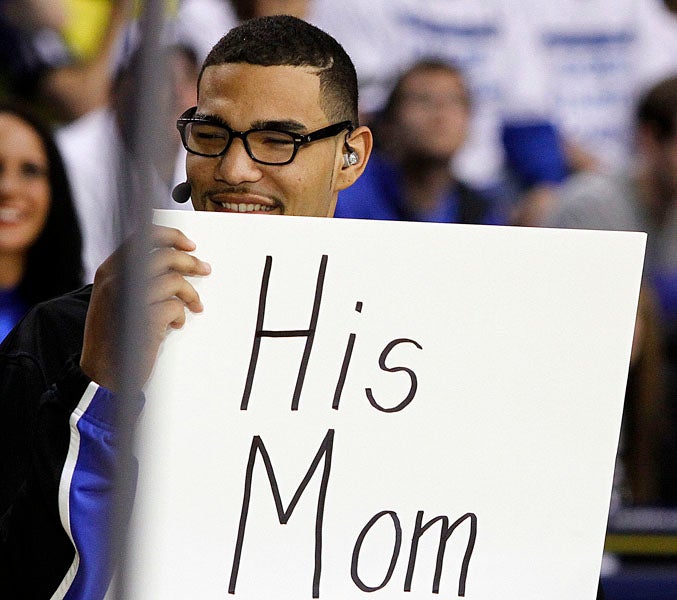 Fall 2013: Sophomore Year
If his freshman year was for facial hair, sophomore year for Willie's hair...hair. Willie came to campus with a mini-fro, which fluctuated in size throughout the first part of the season. Against Baylor, he went back to his high school roots and bleached a streak into the fro, a foreshadowing of things to come: [caption id="attachment_180210" align="alignnone" width="400"]
Photo by Chet White, UK Athletics
[/caption] Willie wasn't done yet. On December 10, Willie shocked the world with his blond Gumby look, as seen first on Kentucky Sports Radio:
It took actually seeing him on the court to convince me it wasn't photoshopped:
Willie trimmed it for the UNC game, and the effect of the bleach blond hair against the blue headband was...striking...to say the least:
Spring 2014: Sophomore Year
Thankfully, Willie dyed his hair back to its natural color for SEC play:
Just when you thought the hair drama was over, Willie had a three-game slump, which fans blamed on him not wearing his headband, because, you know, we're Kentucky fans and that's what we do. Willie put the headband back on against Georgia, and had one of his best games of the season:
Coincidence? I think not. Willie wore the headband the rest of the season. His hair didn't change much by the end, but he found other ways to express his style:
Summer 2014: Bahamas
[caption id="" align="alignnone" width="400"]
Photo by Chet White, UK Athletics
[/caption] Willie was still recovering from leg surgery during the Bahamas tour, but he made the trip and hung out with his teammates and fans. Willie's hair was short again but he was already sporting a beard, which we'd see in full in the fall.
Fall 2014: Junior Year
Willie is officially a man and he has the beard to prove it, although it came and went throughout the season: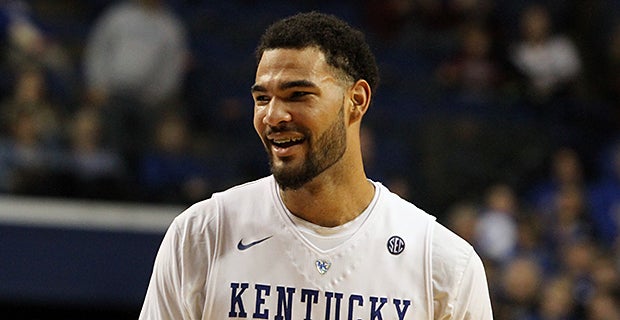 Spring 2015: Junior Year
By the end of his career at UK, Willie honed his look to a mini fro with a slight fade and goatee. In the Final Four, he showed off twisted ends and a fuller beard: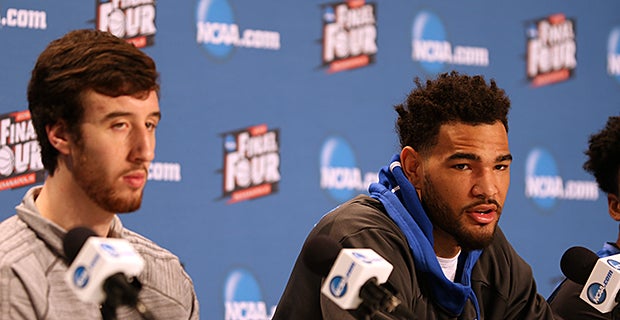 Summer 2015: Preparing for the Draft
Willie kept the same look after he declared for the draft for a while, but two weeks ago, we knew something was up when he went full fro in a selfie at the hairdresser's:
The result? A combination of cornrows and dreadlocks that looks way too similar to Montrezl Harrell if you ask me: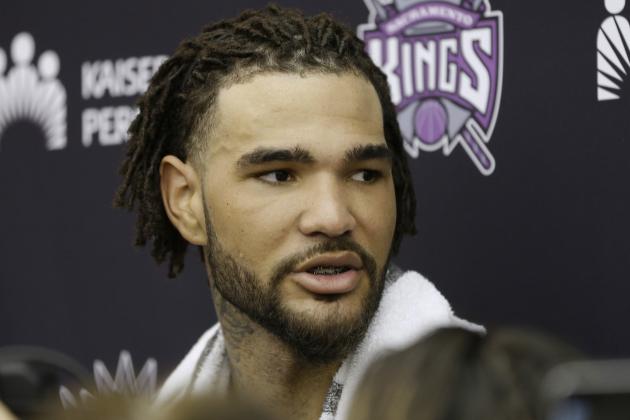 What's your favorite Willie Cauley-Hairstyle?